We install annual flowers in or around Memphis, Midtown Memphis, or East Memphis, TN.
We include slow-release, organic fertilizer with our annual flower installation service.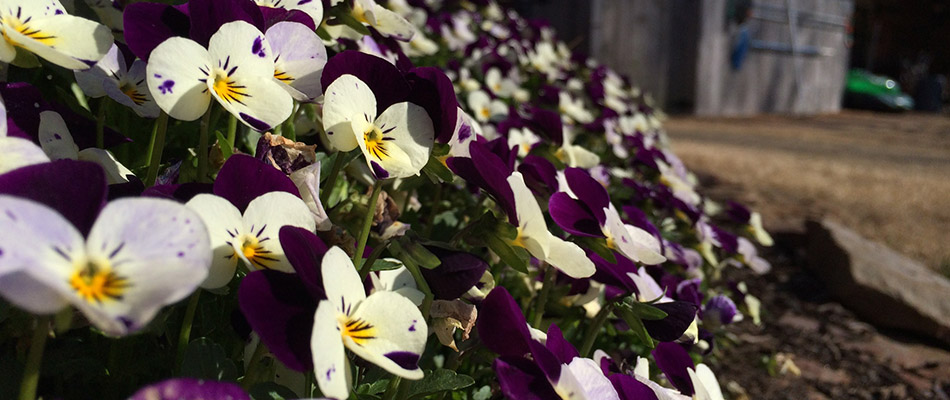 Whether it's spring or fall, your yard could always use some color. We love driving down the street and seeing a variety of flowers in every yard, no matter the time of year! Our crew installs spring and fall annual flowers such as marigolds, geraniums, pansies, and violas to give your landscape some amazing seasonal color.
We don't just plant random annual flowers and leave - our team of experts will help you choose the type of annuals that will thrive best on your landscape, design their placements while thinking about color balance, as well as give your new flowers the best chance at thriving with a slow-release, organic fertilizer application. We offer our annual flower installation services to homes and businesses located in Memphis, TN, as well as nearby areas like Midtown Memphis and East Memphis.
---
When is the best time to plant your annual flowers?
For spring annual flowers, our crew will wait until April 15th to start planting. This is because your soil needs to reach a certain temperature for the plant to thrive after it is planted. Spring annuals are equipped to handle warmer weather, so it is important to wait until the last of the cold weather has passed through.
The same concept goes for fall annual flowers. We wait until the beginning of October to plant your fall annuals. These flowers have a higher cold tolerance and need to wait until the weather has officially cooled down enough so that they can thrive. Planting them too early might mean a surprise warm weather streak, causing them to weaken and possibly die.
---
Our Annual Flower Installation Process Includes a Slow-Release, Organic Fertilizer
Our crew will plant your annuals as if we were planting them in our own yard. Our process begins with walking you through the planning process and helping you pick out your annuals. There are many factors to consider, such as how much sunlight your property receives and how you want the colors to be arranged. Don't sweat it, though - we're here to help you through all of this and more!
Once all the decisions are made, our team will come to your property and install the flowers. That's not all, though! We go above and beyond by including a slow-release, organic fertilizer application to give your annuals everything they need to thrive. In addition to this, we will also add a few layers of soil to make sure that your plant roots are getting as much protection as possible.
Take your lawn to the next level by scheduling a spring or fall cleanup with your annual flower installation.
5-Star Annual Flowers in Memphis, TN & Nearby Areas
NALP Member
ISA Certified Arborist
Belgard Authorized Contractor
ICPI Training
Get a Quote for Annual Flowers
Annual Flowers That Thrive Best In Memphis, Tennessee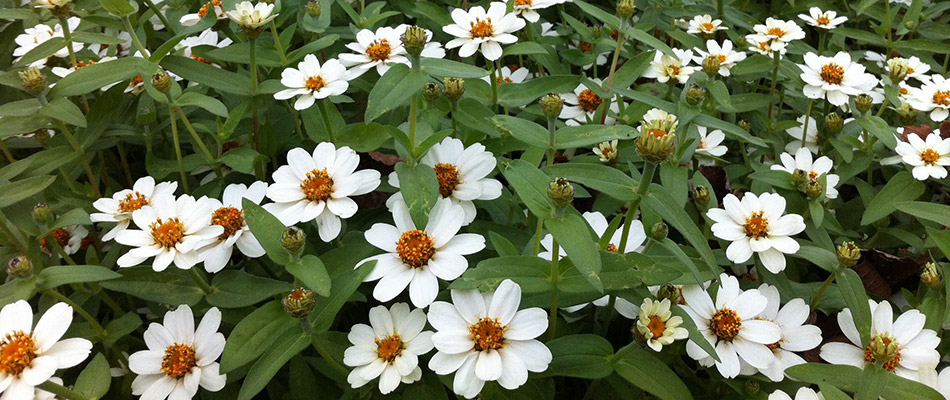 Ready to get started? We're sure you're already imagining what it will look like to include beautifully colored flowers on your landscape. It's time to start choosing the flowers that will best turn that vision into a reality! Below are examples for both spring and fall annuals that thrive best in our Memphis, Tennessee environment.
---
Spring Annual Options:
Coleus
Geraniums
Impatiens
Vinca
---
Fall Annual Options:
Pansies
Violas
Ornamental Cabbage
Flowering Kale
---
Hire our crew to install your beautiful and healthy annual flowers.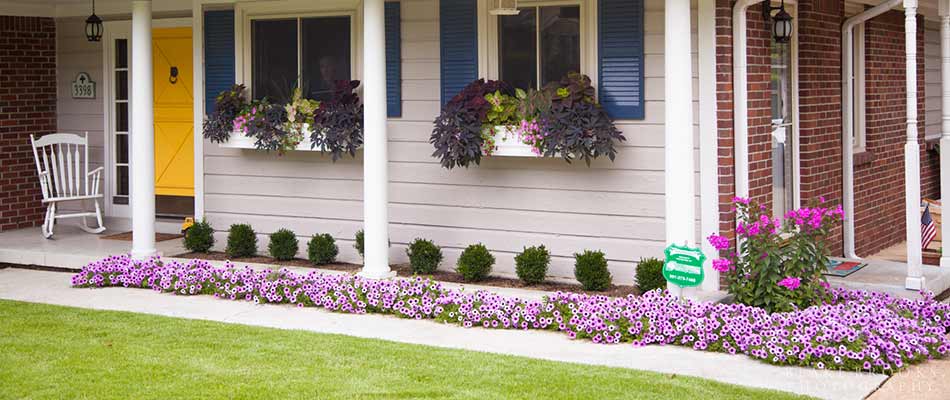 Add amazing seasonal color to your landscape with our annual flower installation service. We have been serving the Memphis, Tennessee area since 2002, giving us the experience and knowledge to know which flowers thrive best in our area. Don't take a gamble on your annuals - call our office today at (901) 246-7656 to get started on adding flowers that not only look great but also thrive in your environment!