Water Features in Memphis, TN & Surrounding Areas Including Midtown Memphis & East Memphis
We create pondless waterfalls, bubblers, fountains, koi ponds, and more!
Adding a water feature to your landscape will create a beautifully soothing atmosphere for you and your loved ones to enjoy. We build all kinds of water features, from pondless waterfalls to koi ponds and everything in between! Our water feature projects always start with an in-depth consultation and end with a thorough walk-through to ensure we not only understand what you want, but deliver on it. We also recommend adding outdoor lighting to your water feature to take it up a notch and make it pop! We have been serving homes and businesses in Memphis, Midtown Memphis, East Memphis, TN and nearby cities since 2002, so we are confident we can help you next.
---
Types of Water Features We Build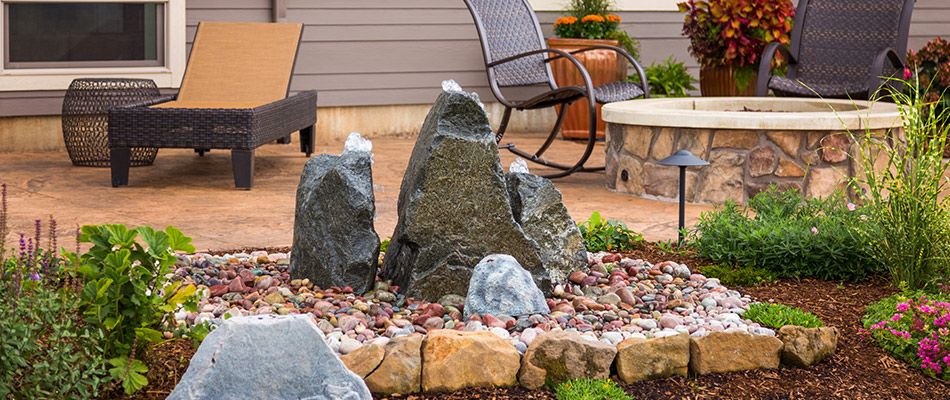 There are tons of options for how you can bring a water element into your space, whether you want something small, large, rustic, or modern. The types of water features we can install for you are only limited by our creativity – which is to say, not limited at all. Some of the most common projects we build are:
Pondless waterfalls
Bubblers
Fountains
Koi ponds
Ponds
Water gardens
Waterfalls
And more!
We can create just about anything for you, so if you don't see what you had in mind listed above, give us a call and we can figure it out! Adding any water feature to your property is going to increase its "wow" effect, so you really can't go wrong.
---
We provide a seamless installation from start to finish with consultations and walk-throughs.
We operate on Plato's philosophy that "The beginning is the most important part of any work," so we put a heavy emphasis on in-depth consultations before we start on a project. We want to make sure that we understand your vision in its entirety and that every detail is accounted for! Our team is meticulous throughout the installation, and then we wrap up projects with a personal walk-through from a member of our team leadership. They will pore over every inch of your new water feature to confirm everything is exactly as it should be before we consider it finished. If for some reason it's not, we'll take care of it and keep at it until it's perfect! Consultations ensure we understand what you want, and walk-throughs ensure we deliver on it, seamlessly.
---
Add Outdoor Lighting to Your New Water Feature to Make It Pop
To elevate your new water feature, we recommend adding outdoor lighting to take it up a notch. Outdoor lighting is perfect for accentuating the best parts of your landscape, like your brand new water feature. At night, the contrast of light and shadow will create visual interest and movement so your space pops. Factor that in with the peaceful sound of running water or swimming fish and you're looking at a property full of tranquility!
We use high-quality LED lights for all of our outdoor lighting installations!
---
Call us today to schedule a consultation for your dream water feature!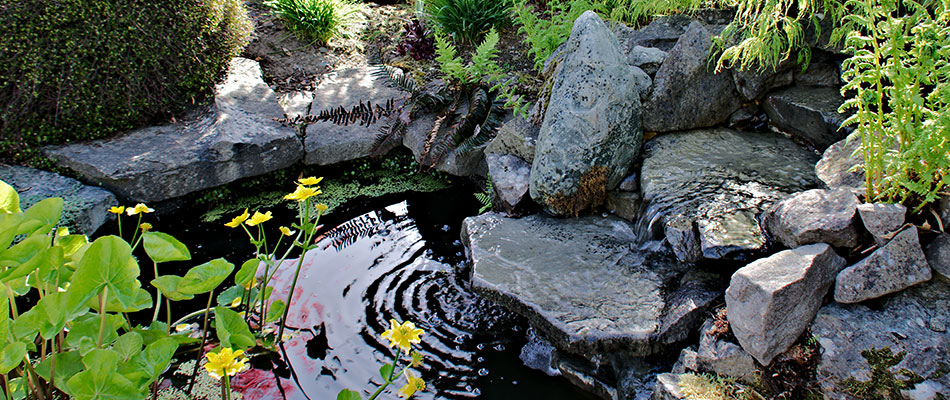 Your dream water feature is waiting for you! At Picture Perfect Landscapes we understand what it's like to have a vision but not have the right tools to execute it – so we became the tools to make your dream a reality! Our team of experts has 19 years of experience in everything lawn and landscape in and around the Memphis, Midtown Memphis, East Memphis, TN area. We are passionate about transforming outdoor spaces with beautiful elements like water features, elevating the spaces so they reach their full potential. Call us today at (901) 246-7656 to schedule a consultation.