Driveway Installation Service in Memphis, TN & Nearby Areas Like Midtown Memphis & East Memphis
We've been impressing Memphis, TN area clients since 2002!
If you're looking for professionals in and around the Memphis, Midtown Memphis, East Memphis, TN area to trust with your driveway installation, look no further. Our team is the definition of meticulous, poring over every detail of a driveway installation project to ensure they get it right. We offer a variety of materials including concrete, porcelain, travertine, brick, flagstone, and much more so you can pick a driveway material that suits your sense of style. In the design process, we can create a rendering so you can get a full visual of your project before we start working, allowing you to make the small tweaks that elevate it from excellent to perfect. Your driveway installation project will end with a walk-through by one of our team leaders to ensure everything is done not only to your standards but to the standards of our leadership.
---
Choose From a Variety of Driveway Materials to Achieve Your Desired Style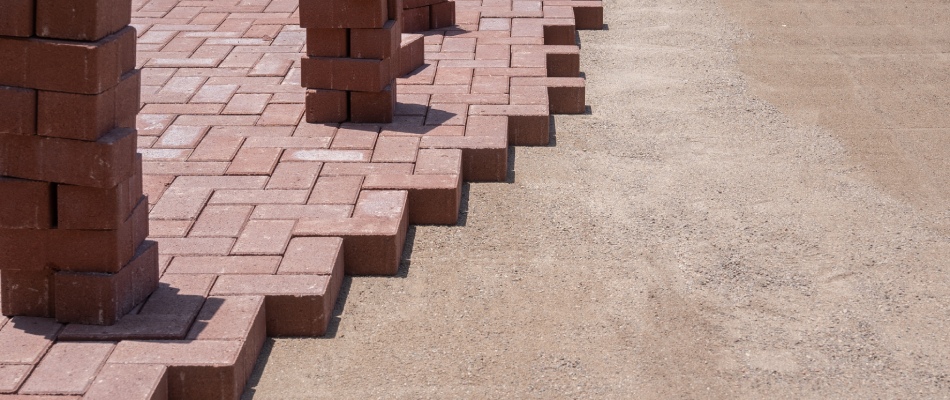 For something that seems so simple, your driveway carries not only a ton of physical weight, but aesthetic weight for your property. It's one of the first things people will see when they arrive, so choosing the right style can make a huge difference in your property's first impression. There are a ton of material options available for your driveway installation, so you can achieve any look you desire. Some options we offer are:
Concrete pavers
Porcelain pavers
Travertine pavers
Brick
Flagstone
Bluestone
And more!
Whether you want rustic, traditional, modern, or something else, there's a material that will perfectly suit your style!
---
Our Driveway Design Process Helps Eliminate Discrepancies
One of the most pivotal parts of a driveway installation is the design process. During this process, our team can create either a 2D or 3D render of your project and selected materials, giving you a preview of what's to come. What's great about this is you see your vision come to life – and maybe, you see it's not quite what you thought. Whether it's colors not meshing as well as you'd hoped, or a misunderstanding in the initial design stage, it's a huge time-saver to catch these discrepancies and make tweaks before the project gets the green light. Eliminating these little miscommunications will elevate your new driveway from excellent to perfect, with a smoother installation process to boot!
Our team receives training from the Interlocking Concrete Pavement Institute to ensure we are educated on the latest trends and best practices in the hardscaping industry.
---
We will do a final walk-through of your project after installation to ensure it looks great.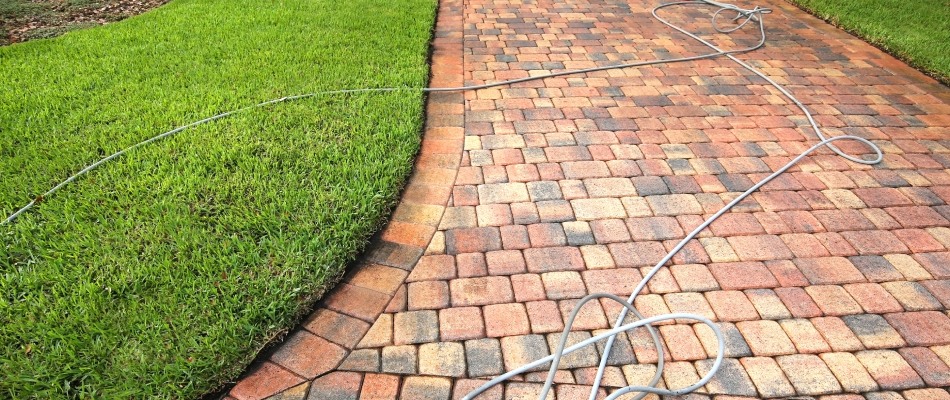 The final step of any of our projects is going to be a personal walk-through by a member of our leadership team after the installation is completed. They'll be inspecting every inch of your new driveway to ensure it is not only up to your standards but to the highest professional standard. If we discover any problem, we will make it right before we consider the project complete.
---
Create the driveway of your dreams. Call us today for a consultation!
If you're ready to get started on the driveway you've always dreamed of, so are we! Our team at Picture Perfect Landscapes is passionate about creating beautiful hardscapes for clients in Memphis, Midtown Memphis, East Memphis, and surrounding areas in Tennessee. Our driveway installations will not only meet but exceed your expectations – let us show you what our professionals can accomplish. Call us today at (901) 246-7656 for a consultation!