Seating Walls in Memphis, Midtown Memphis, East Memphis, & Nearby Cities in Tennessee
Choose from various material options such as concrete, travertine, and porcelain pavers.
If you're searching for a multifaceted element that adds decoration and function to your outdoor space, a seating wall may be the answer! At Picture Perfect Landscapes, we install beautiful seating walls for homes and businesses in Memphis, Midtown Memphis, East Memphis, TN and nearby areas. They provide extra seating and look great in any landscape. Our seating walls are available in numerous material options including concrete, travertine, and porcelain pavers to stone veneers over concrete bases. Our designers will be there every step of the way to support you, from the inception of your seating wall to add-on design renderings so you can see it realized before the project begins. Once completed, your seating wall will be reviewed by one of our team leaders to ensure the job was completed perfectly.
---
We have many material options so you can find your perfect fit.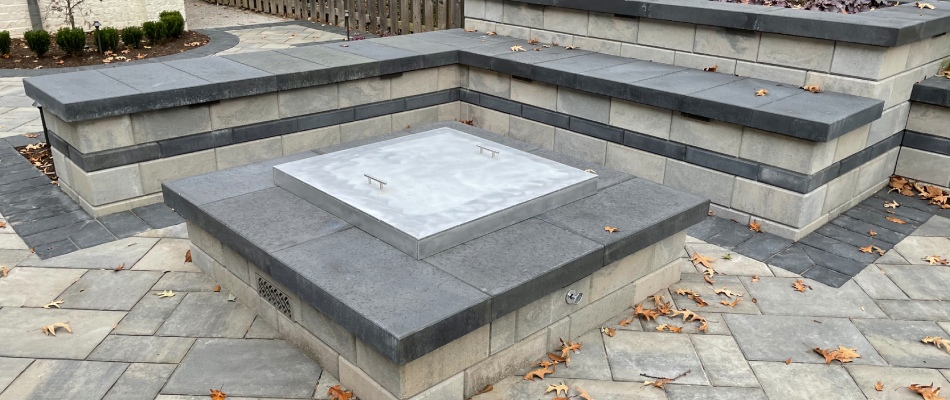 Because it's going to become an integral part of your landscape, your seating wall must fit in with the style of the rest of your property. Whether you're looking for a classic paver like travertine or something modern like porcelain, there are tons of paver options to choose from! You can even go in the rustic direction with a concrete base enhanced by stone veneers, giving a natural look to your seating wall. We make sure to have many material options so that everyone can find their perfect fit!
---
Our designers will support you every step of the way, offering advice and answering questions.
There's a lot to consider when you're beginning your seating wall project, and design may seem overwhelming. What material best suits my space, what size wall do I need, and what am I not considering? That's why we have in-house designers that will be with you every step of the way to answer all your questions and provide support and advice. They can leverage their years of experience to offer suggestions and ideas that will elevate your seating wall and take it from OK to amazing!
We also offer an add-on service where our designers will render a mockup of your seating wall and place it in a digital version of your space. This will allow you to get an idea of what it's going to look and feel like when interacting with the other elements in your property, so you can make any tweaks needed before the project is underway. We'll make sure that your seating wall blends in seamlessly with the rest of your outdoor living space!
---
We make sure our quality is top-of-the-line with personal walk-throughs.
The final test of our projects will be a personal walk-through by a member of our team leadership. They'll take their keen eye to the task of inspecting your seating wall and making sure every inch is up to par with the top-of-the-line quality we hold ourselves to. If there are any issues, we'll resolve them and continue working until your wall is perfect!
We have been satisfying clients with landscape transformations since 2002!
---
Ready to start your seating wall installation? Call us today to schedule your consultation!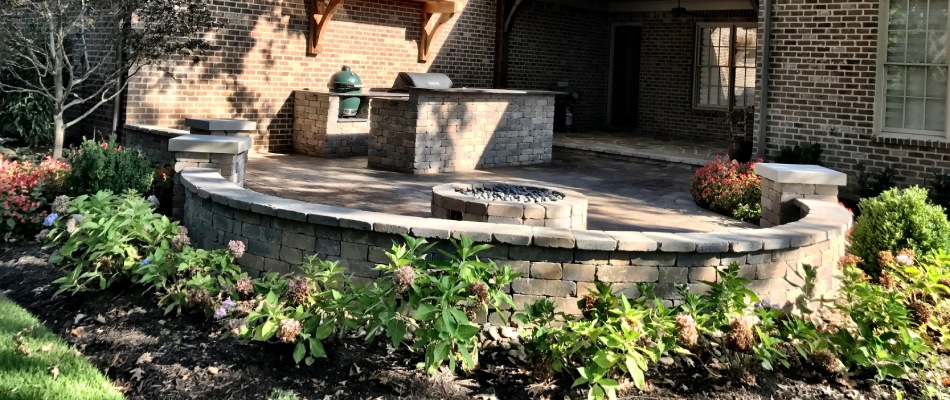 If you're ready to upgrade your landscape with a seating wall installation, we're ready to help! At Picture Perfect Landscapes, we are focused on providing top-tier lawn and landscape solutions to homes and businesses in the Memphis, Midtown Memphis, East Memphis, TN areas. With 19 years of experience, we've seen it all and then some. We are more than happy to leverage those years of experience to transform your outdoor space next! Call us today at (901) 246-7656 to schedule your seating wall consultation.