Our company offers mulch installation for properties in Memphis, Midtown Memphis, East Memphis, TN, and nearby areas.
Mulch will regulate temperature and help your soil retain moisture.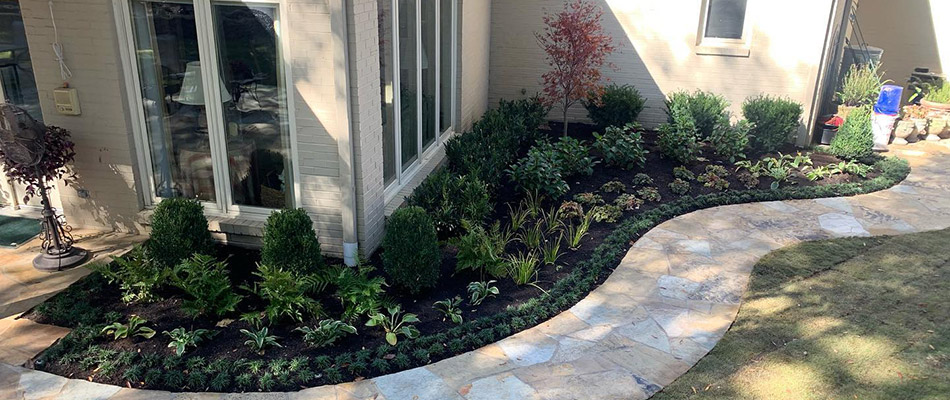 Once your flowers and shrubs are planted in your landscape beds, the job is not done! The final step to creating the best and most protected landscape beds is adding a thick layer of mulch. Mulch has many benefits such as temperature regulation and moisture retention. This is why it's so important to replenish your mulch layers often, as they will break down and thin out over time.
Our crew offers mulch installation services for commercial and residential properties in the Memphis, TN area, as well as nearby locations such as Midtown Memphis and East Memphis. Trust the experts that have been installing mulch since 2002 to do it right the first time, taking into account what needs to be done to give your plants the best protection.
---
We Use Organic, Triple Hammered Mulch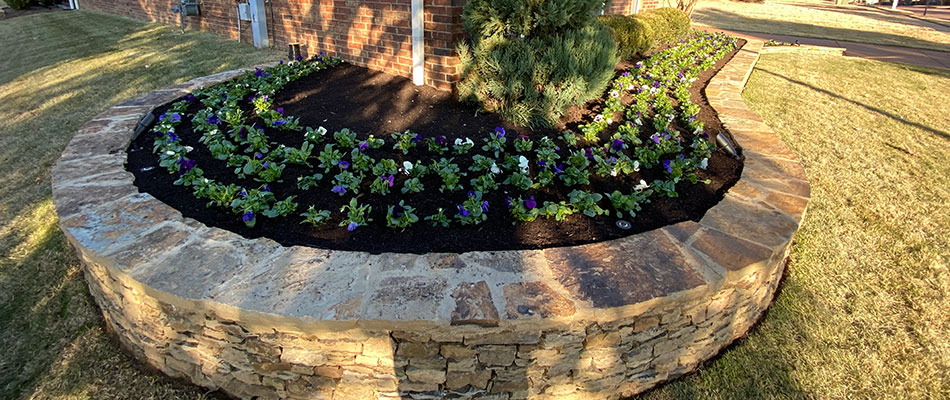 At Picture Perfect Landscapes, we only use the natural stuff. Though dyed mulch can give you the exact color you're looking for to add the best contrast to your plants, it will also release the dye contaminants into your soil as it breaks down. We use natural, brown, triple hammered mulch for our installations. "Triple hammered" refers to how many times the wood pieces have been broken down, each time making them finer than the last. The fine, organic wood pieces add lots of vital nutrients to your soil as it breaks down over time.
---
How often should you replenish your mulch?
It is inevitable that your mulch will break down over time. This is actually a good thing! As it starts to decompose, mulch will release essential nutrients, such as nitrogen, into your soil that will help strengthen your flowers and shrubs.
Because of the inevitable decomposition, you will want to keep an eye on the thickness of your mulch. You should always see a layer that is about 2-3 inches thick on top of your landscape beds. Any more than that might suffocate your plants, while less than 2 inches of mulch will leave them susceptible to weeds and water evaporation. You should plan on replenishing your mulch once every year.
5-Star Mulch Installation in Memphis, TN & Nearby Areas
NALP Member
ISA Certified Arborist
Belgard Authorized Contractor
ICPI Training
Get a Quote for Mulch Installation
Don't Skip Over Mulch Installation - Here's Why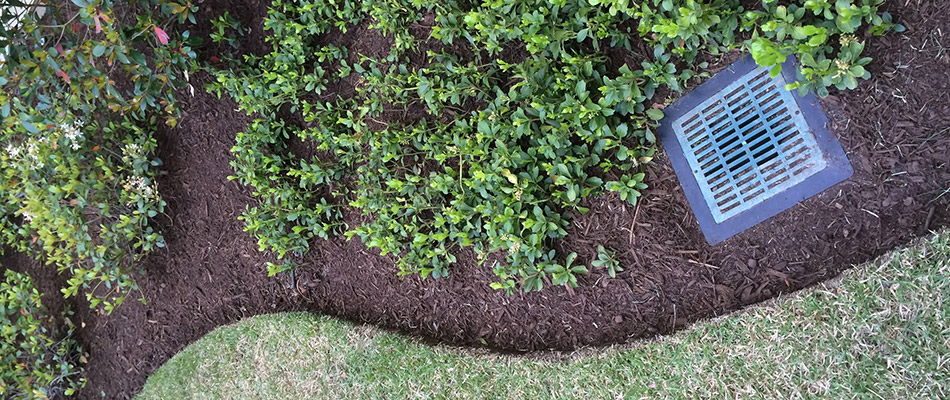 If you're thinking of skipping over mulch installation, please don't! This will only cause you more time and money down the line. Mulch offers so many protection aspects for your plants, keeping them stronger and healthier than they would be if your soil was directly exposed to the sun.
---
4 Main Benefits of Mulch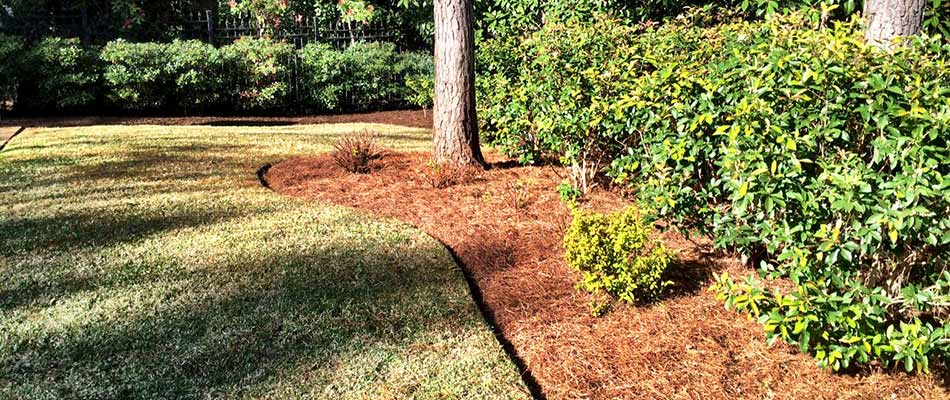 Moisture retention - The hot, Memphis, TN sun takes a toll on unprotected plants. Mulch offers a barrier between the sun and your soil, preventing evaporation and retaining the moisture your plants need to survive.
Insulation - Mulch regulates the temperature of your soil, keeping it cooler in the hot summer months and warmer throughout the rest of the year.
Soil erosion prevention - With the heavy rainfall we experience in Memphis, soil erosion is common. Mulch will help prevent this from happening, which is especially important if you just fertilized your plants.
Weed prevention - Weeds need ample sunlight to survive. A 2-3 inch layer of mulch will block that sunlight and keep most weeds from growing and sprouting through.
---
Protect your plants today with our mulch installation services.
Our company has 19 years of experience installing mulch. Our organic, triple hammered mulch gives your plants protection and essential nutrients during decomposition. If your home or business is located in or around Memphis, Midtown Memphis, or East Memphis, TN, give our office a call today at (901) 246-7656 to schedule your mulch installation services.