Landscape design services in Memphis, TN or a nearby area such as Midtown Memphis or East Memphis.
Use our 2D or 3D design renderings to see what your landscape will look like when the project is finished.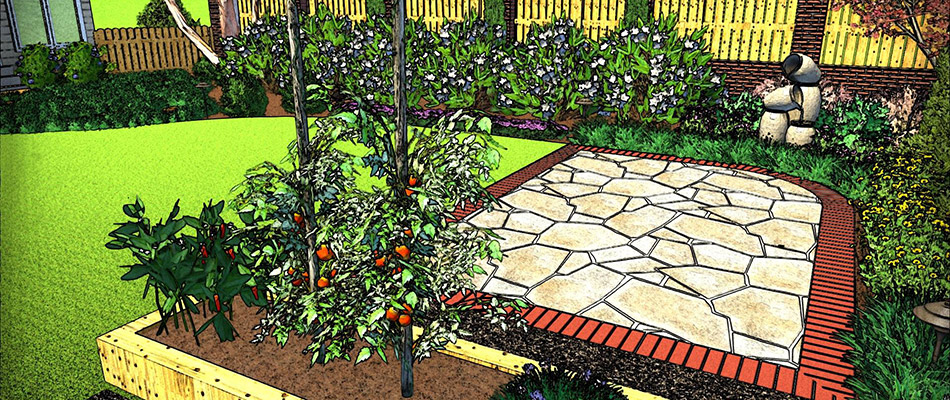 Transforming your landscape is a large project. From the designing to the actual installation, there's a lot to tackle. The design process should be exciting, yet, there's a lot to think about and juggle during this part of the project. At Picture Perfect Landscapes, our goal is to make the landscape design process as easy as possible for you. We'll handle the hard parts while you get to choose which elements you like best!
We start our customers off with an initial consultation to get a good idea of what the main goals are for this project. Our crew will take a trip out to your property so we can get a better idea of the landscape we are working with. Then, after all the design decisions are made, we can create our design renderings to show our customers exactly what the project will look like when it's finished. After customer approval, our crew can finally get to work with the installation!
Our company designs landscapes that include a wide variety of hardscapes and softscapes for properties in the Greater Memphis, Tennessee area. We have been in business since 2002, giving us the experience and expertise to offer our professional advice for your new landscape redesign project.
---
All Project Information is Gathered During the Initial Consultation
When you call our office for the first time, we will schedule you for an initial consultation. This consultation is an opportunity for our customers to ask any and all questions they have about their new project. Our team will walk our clients through the process and get a better idea of the main goals of the project. We chat about all things design - from colors to materials to locations of the softscapes and hardscapes. By the time the consultation is over, our designers will have the information they need to create your 2D or 3D design rendering.
---
We Offer Both 2D & 3D Design Renderings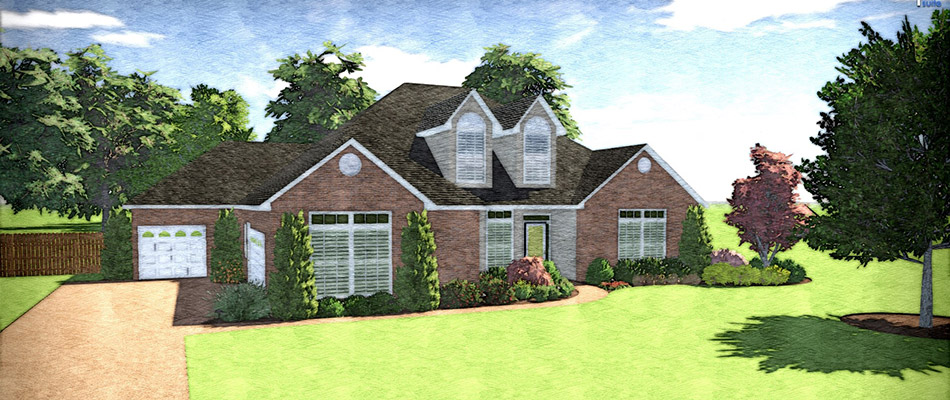 We create a design rendering for most landscape projects. Renderings are so important because they help cut back on any miscommunication between our team and our clients. Instead of assuming that everybody is on the same page, we can create a design rendering to ensure that the end result of the project is exactly what our customer is looking for.
Our company has the ability to do both 2D and 3D renderings. 2D allows our customers to get a good sense of what their landscape will look like, however, 3D is our most popular option. We use software called Structured Studios VIP to show our clients what their new landscape will look like, down to the little details like flames in their firepit.
We allow our clients to make any necessary adjustments to these renderings. Once it's just right and our clients sign off on it, our installation team can get to work.
5-Star Landscape Design in Memphis, TN & Nearby Areas
NALP Member
ISA Certified Arborist
Belgard Authorized Contractor
ICPI Training
Get a Quote for Landscape Design
What can be included in a landscape design project?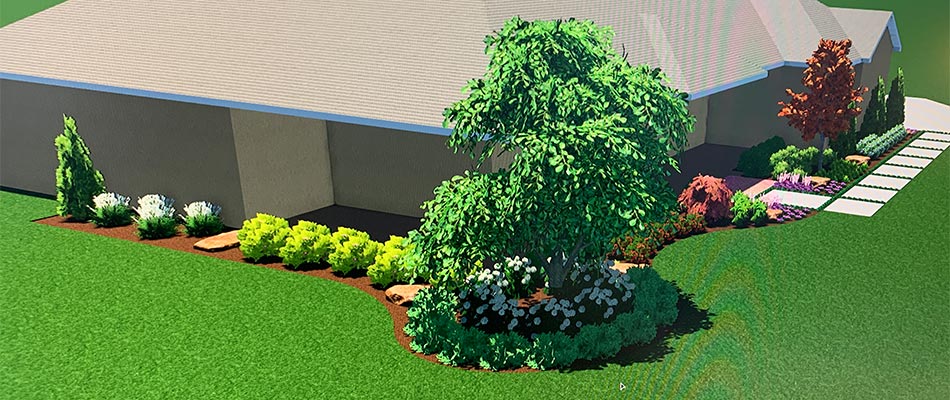 If we build it, we design it. Below is a list of the many options you can include in your landscape design project:
---
Hardscapes
---
Softscapes
Perennial Flowers
Trees
Shrubs
Mulching
Landscape Beds
Annual Flowers / Seasonal Color
---
Hire our company to design the landscape of your dreams!
Trust the team that has been designing landscapes since 2002. We offer our services to commercial and residential properties located in or around the Greater Memphis, Tennessee area, including Midtown Memphis and East Memphis. Schedule your project consultation today by calling our office at (901) 246-7656!