Expert Lawn & Landscaping Services for Properties in Oakland, TN
Our services include lawn care, lawn maintenance, pest control, and so much more!
Oakland, TN offers a small-town feel while located only about 40 minutes from Memphis. It has a population of just under 9,000 people and is ranked as one of the safest places to live in Tennessee. There is no shortage of outdoor activities in Oakland and you can spend your time exploring various parks including the Chickasaw State Park.
At Picture Perfect Landscapes, we have been providing top-quality lawn and landscaping services to residential, commercial, and HOA properties in Oakland, TN since 2002. Our services include lawn care, landscaping, lawn maintenance, pest control, irrigation, hardscape installations such as fire pits, and much more.
---
Create a beautiful outdoor area with fire pits, outdoor kitchens, outdoor lighting, and more!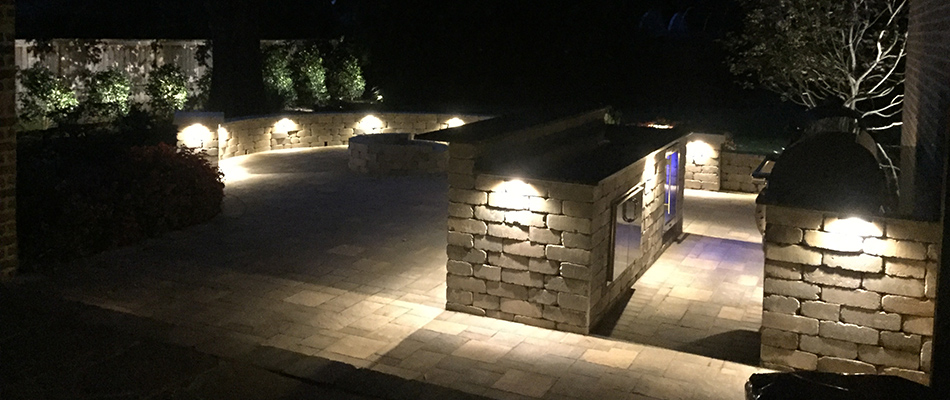 When you're looking to add to the beauty and enjoyment of your outdoor space, we are the company to call. We offer a variety of services that will transform your property into a gorgeous area that you'll love spending time in. Our plantings and renovations service will rejuvenate your landscape beds and fill them with the plantings of your choice, including annual flowers. We also provide outdoor lighting, allowing you to show off the beauty of your property after sunset.
Looking to add a breathtaking focal point to your property that also will serve a functional purpose? If so, our custom hardscape options are the way to go. Our hardscape options include fire pits and fireplaces, patios and walkways, outdoor kitchens, and retaining walls.
Need help with the designing process? No problem! We offer a landscape design service that consists of us helping you design your entire landscape. We even use 2D and 3D renderings so you can see what your project will look like when it's finished before we even start.
We also offer a holiday lighting service so you can have your property beautifully illuminated with lights during the holiday season!
---
Top-of-the-Line Lawn Care & Lawn Maintenance Services
Getting a healthy and attractive lawn and keeping it that way is no easy task. Luckily, we offer a variety of lawn care and lawn maintenance services, so you can get the lawn you've always wanted without having to do any of the actual work yourself.
Our weekly lawn mowing service includes string trimming, edging, spot spraying, and more to keep your property looking nice and neat. We also offer spring and fall yard cleanups, so your lawn can be prepared for both the growing and winter seasons. When it comes to the health of your lawn, we have you covered. Our fertilization, weed control, core aeration, and overseeding services will ensure your lawn is healthy and luscious throughout the year. We also provide trimming and pruning services as well as mulch installations to keep your plants and landscape beds healthy and looking good. And, if you want to get a new, beautiful-looking lawn almost instantly, sign up for our sod installation service.
Want us to take care of all of your landscape maintenance needs? Then sign up for our full-service landscape maintenance program.
---
Pest Control Services You Can Count On
We offer both preventative and curative grub control services that are designed to rid your lawn of these destructive pests so they can't cause damage to your lawn. We also offer a mosquito control program that will eliminate existing mosquitos on your property while helping to deter new ones from finding their way onto your property. What's more, we also offer a perimeter pest control program that will help to keep a variety of bugs out of your home or business.
---
Premium Irrigation Services
Ensuring that your lawn receives enough water throughout the year is extremely important to your lawn's health. We offer comprehensive irrigation services including irrigation installation, start-up and backflow testing, winterization, and irrigation repair.
---
Give us a call to schedule your lawn and landscaping services with us.
Since 2002, we have been the lawn and landscaping company of choice for property owners in Oakland, TN. That's because we have a reputation for providing first-class services along with fantastic customer service. Give us a call at (901) 246-7656 to schedule your services today.