We Provide Lawn & Landscaping Services in Germantown, TN
The services we offer in Germantown, TN include lawn care, lawn and landscape maintenance, pest control, and more!
Germantown, TN is part of Shelby County and is located just to the east of Memphis. It has a population just north of 39,000 people and hosts annual events including the Germantown Charity Horse Show and the Germantown Festival. It is a beautiful and safe place to live and has the lowest crime rate for any city its size in Tennessee.
At Picture Perfect Landscapes, we understand that property owners in Germantown, TN care greatly about the appearance of their properties and want them to look their absolute best. That's why we offer top-of-the-line lawn and landscape maintenance, lawn care, pest control, landscaping, and irrigation services. And, we even design and build custom hardscapes. What's more, we also offer additional services such as drainage and grading as well as holiday lighting.
---
Top-Quality Lawn Care & Maintenance Services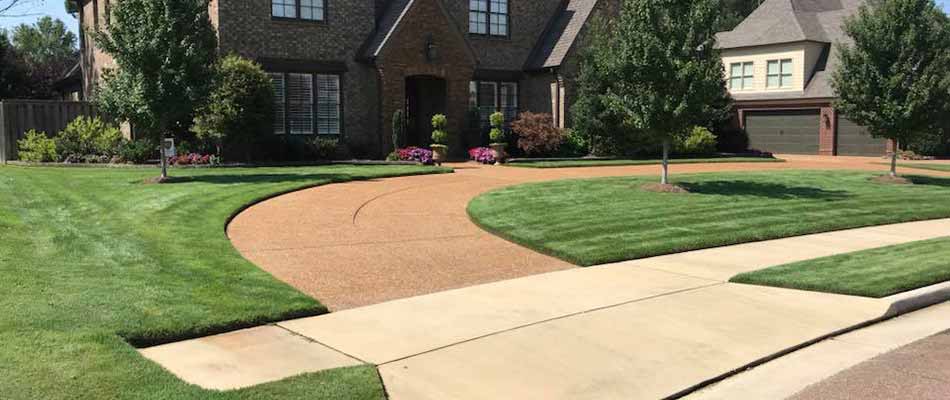 Taking care of your lawn isn't exactly the most fun thing you can do, but it's essential to maintaining its health and beauty. At Picture Perfect Landscapes, we've been serving the Germantown, TN community since 2002 and know exactly what it takes to keep properties in this area looking their absolute best. That's why we offer the following lawn care and maintenance services:
---
Enhance Your Curb Appeal with Our Landscaping Services
Your landscape is the first thing that people will notice about your property, so it's important that it looks good at all times. We offer a large selection of high-quality landscaping services to meet a variety of needs. Whether you need mulch or flowers added to your landscape beds or need your plants trimmed and pruned, we've got you covered. Our full list of landscaping services includes:
---
Hardscape Options Customized Just for You
If you truly want to unlock your property's full potential, then adding a custom hardscape is an absolute must. Our hardscape options will not only increase the aesthetics of your property but will also add to the enjoyment you get from your outdoor space. Plus, adding a hardscape to your property will increase your property's value, so you'll be getting a good return on your investment as well. The hardscape options we offer include:
---
Quality Pest Control Services
As beautiful as Germantown, TN is, it is also home to a variety of pests. At Picture Perfect Landscapes, we want to keep your lawn safe from damaging-causing pests such as grubs to keep your property looking great. We also want you to be able to enjoy your outdoor space without being driven inside by mosquitos. That's why we offer the following pest control services:
---
We Offer a Wide Range of Irrigation Services
Your irrigation system plays a key role in the overall health of your lawn by ensuring that it receives enough water. In addition to having an irrigation system that is running well, you will also need to make sure it is prepared to survive the cold of winter and will be ready to be put back to use when spring rolls around. We offer the following irrigation services:
---
We also offer drainage and grading, as well as holiday lighting services.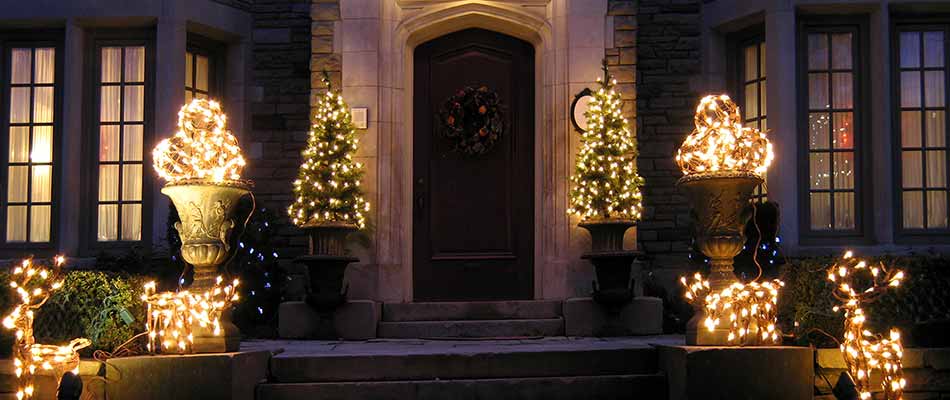 If water pools on your lawn, it can cause serious damage to your grass and plants. We offer a drainage and grading service that is designed to divert water away from your property so it doesn't flood. We also offer a holiday lighting service, which involves us hanging up lights on your property so that it can add to the joy of the holiday season.
Our holiday lighting service also includes the removal and storage of your lights after the holiday season is over.
---
Take advantage of our lawn and landscaping services by giving us a call today.
When you're looking for a lawn and landscaping company to perform work on your property, we are the company to call. We've been providing top-notch services for residential, commercial, and HOA properties in Germantown, TN since 2002. Give us a call today at (901) 246-7656 to schedule our services.