We offer perimeter pest control services for properties in and around Memphis, Midtown Memphis, and East Memphis, TN.
Protect your home or business against spiders, ants, cockroaches, and more.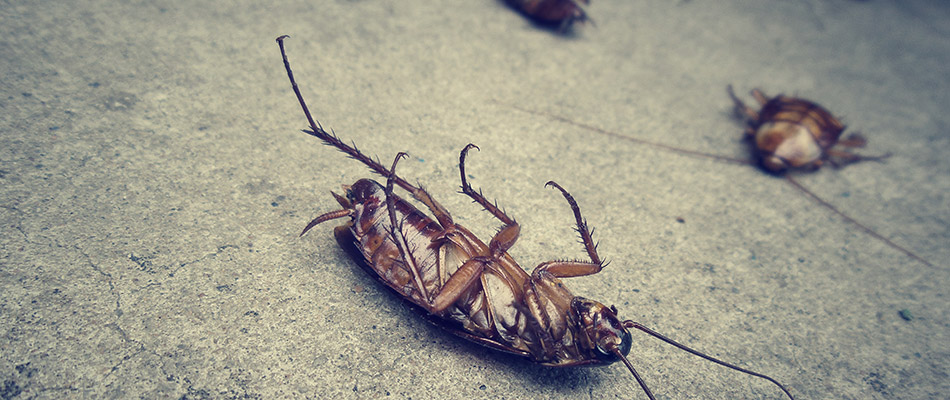 Have you been noticing an increase in pests that find their way into your home or business? Unfortunately, as a property owner, this is something you'll have to deal with at one point or another. Don't you wish there was a way to create some sort of barrier that blocks all kinds of pests from coming onto your property?
Good news - there is! Our company offers perimeter pest control services to the Greater Memphis, Tennessee area, including Midtown Memphis and East Memphis. We protect homes and businesses from outdoor pest infestations like spiders, ants, and cockroaches. We are licensed and insured to handle the pesticides that we apply to your property, and our greatest priority is keeping our customers and their families, pets, and employees safe during and directly after the application.
---
How does perimeter pest control work?
Whether it's getting out of the cold weather, searching for food, or searching for some cozy shelter, there are many reasons why you are seeing more bugs and insects in your home than usual. No matter the reason, though, you have to get rid of them! That's where our team comes in.
When you sign up for our perimeter pest control service, our crew will create a thick barrier of protection that will deter pests from entering your home. This is done by spraying the treatment about 2 feet up the outside walls of your home or business and 2-3 feet out onto your lawn. We create this barrier all the way around your property, leaving no gaps for pests to slip through.
Our crew returns a couple of times throughout the year to reapply our perimeter pest control application, keeping your home or business protected year-round.
---
How long should you wait to walk on a lawn that just received a perimeter pest control application?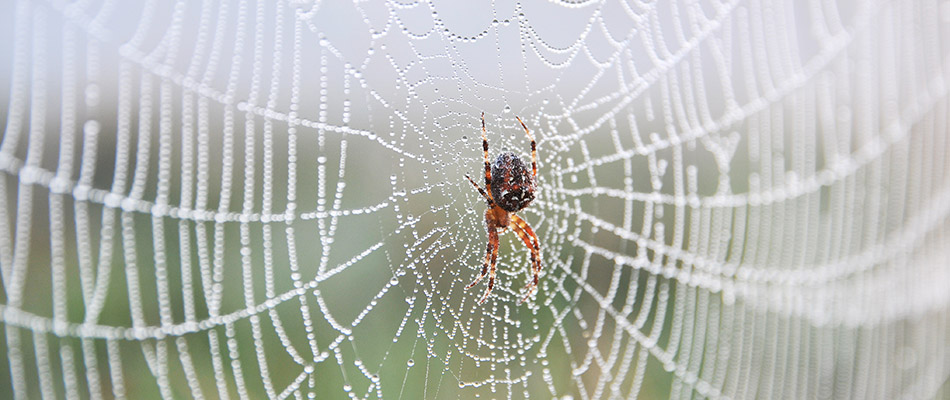 Our professionals will never leave you hanging after a pest control application. We know there are questions regarding how safe it is to walk on your lawn after it's been sprayed with pesticides. We take safety extremely seriously at Picture Perfect Landscapes and our crew will answer any and all questions you might have regarding the safety levels for not only your family or employees but also for your pets. We always recommend waiting about two hours before walking around on a lawn that was just sprayed.
5-Star Pest Control in Memphis, TN & Nearby Areas
NALP Member
ISA Certified Arborist
Belgard Authorized Contractor
ICPI Training
Get a Quote for Pest Control
The million-dollar question: What does perimeter pest control protect against?
Our very first step when signing a customer up for our pest control services is asking what specific bugs or insects they are dealing with. If our client has trouble identifying the pest, our crew can always help with this. We will never spray our pesticide products without knowing for sure that it will help eliminate the pest that our customer is dealing with.
However, our perimeter pest control treatments cover most pests. Below are only a few examples of what we can help prevent with our applications. If you don't see what you are looking for, give our office a call to speak with a team member. We will let you know if our pest control service is right for you!
Spiders
Earwigs
Ants
Pillbugs
Silverfish
Cockroaches
& More!
---
Eliminate pesky bugs and insects with our perimeter pest control services.
Dealing with pests in your home or business is likely the last thing that you want to spend your time doing. Our perimeter pest control services will protect your property by forming a barrier that bugs and insects don't dare cross! We offer our services to commercial and residential properties in the Greater Memphis, Tennessee area. Call our office today at (901) 246-7656 to get in touch with one of our team members and to enroll in our perimeter pest control services.