We provide lawn and landscaping services for commercial and residential properties in Millington, TN.
We offer lawn care, landscaping, hardscaping, pest control, and irrigation services.
Millington is a city in Shelby County, Tennessee where many activities await you. Check out a game at the USA Baseball Stadium or spend a day surrounded by nature's beauty by visiting Meeman-Shelby Forest State Park! It is a 12,539-acre park where you can try camping, paddling, bird watching, hiking, boating, biking, and many more!
Our crew at Picture Perfect Landscapes is happy to help commercial and residential property owners in Millington maintain their property's visual appeal with our lawn and landscaping services. We provide top-of-the-line care and maintenance services for your lawn and landscape. You can also count on us to deliver exceptional results with our hardscaping, pest control, and irrigation services.
---
Our lawn care and maintenance services will keep your grass healthy and vibrant year-round.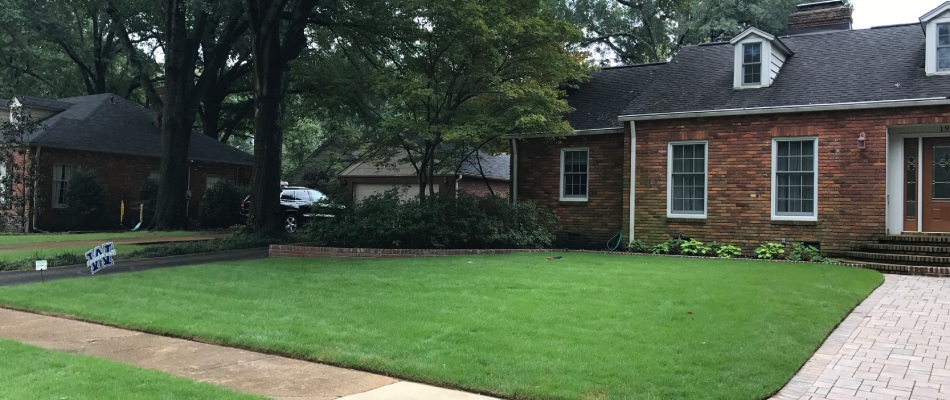 Cultivating healthy grass takes a lot of work. Luckily, we're here to help. Our team at Picture Perfect Landscapes knows the intricate needs of the lawns in and around Millington to boost their health and keep them thriving year-round. Our team achieves this with the following lawn care and maintenance services:
---
Our Landscaping Services
The appearance and health of your landscape play a vital role in your curb appeal. Our crew offers the essential landscaping services you need to make your landscape look its absolute best! We can add vibrant annual flowers, trim your plants, strengthen your trees and shrubs, and much more. Check out the complete list of our landscaping services:
---
We design and build hardscapes like patios, fire pits, outdoor steps, retaining walls, and more.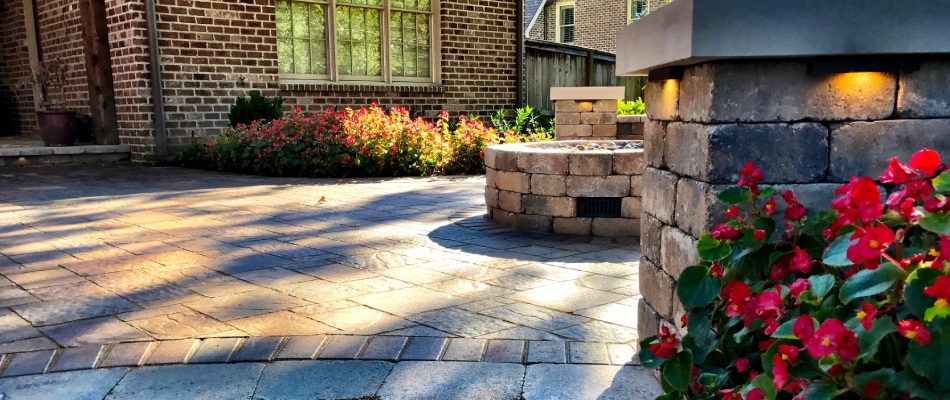 Our crew offers a variety of hardscape installation services to make your outdoor area more stylish and functional. With 19 years of experience, you can rely on us to have the experience and skills to design and build hardscapes to create the outdoor living space you've always wanted. Here are the hardscapes we can install:
---
Our pest control services target mosquitoes, fleas, ticks, and other pests.
Pests have no business taking residence on your property in Millington. We can defend your home or business from problematic pests like mosquitoes, fleas, ticks, and more with our effective pest control services.
---
Keep your irrigation system in prime working condition with our comprehensive irrigation services.
Your irrigation system is essential when it comes to keeping your grass and plants healthy. We have the expertise to ensure your irrigation system in Millington is in prime working condition throughout the year to deliver much-needed hydration to your vegetation. Here are the comprehensive irrigation services we offer:
---
Give us a call today to schedule our lawn and landscaping services.
Our professionals at Picture Perfect Landscapes offer top-of-the-line lawn and landscaping services to commercial, residential, and HOA properties in Millington, TN. Whether you need help looking after your lawn's health or installing beautiful hardscapes, we can handle it. If you want to make your property to be the envy of your neighborhood, give us a call today at (901) 246-7656 to schedule any of our lawn and landscaping services!