We install patios and walkways for properties in or around Memphis, Midtown Memphis, or East Memphis, TN.
Build your patio or walkway from high-quality, durable materials such as flagstone, bluestone, or concrete pavers.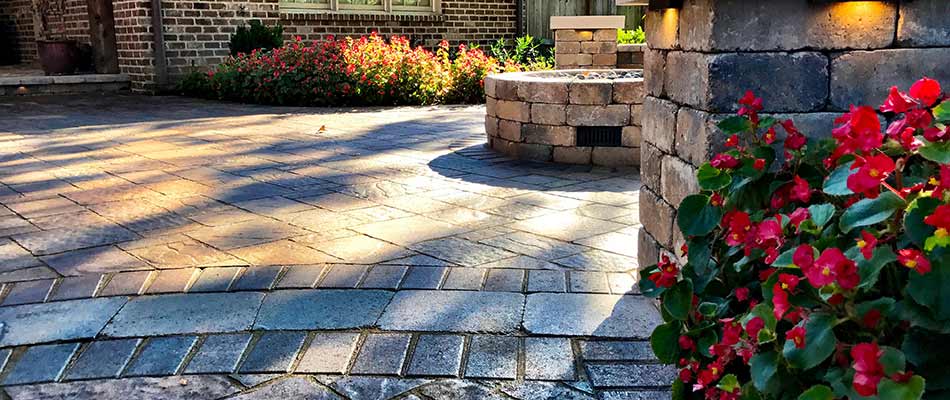 Installing a custom patio or walkway on your property will increase your property value and add more usable space to your outdoor living area. There are so many options to choose from including location, shape, and materials. That is why it is smart to hire professionals who have been designing and installing hardscapes since 2002!
Our team will walk our customers through the entire process from the consultation call and design renderings all the way up until the finishing touches. We will help you choose the right material from our long list of options including flagstone, concrete pavers, bluestone, and travertine pavers.
We offer our patio and walkway design and installation services to properties that are located in or around Memphis, TN, including Midtown Memphis and East Memphis.
---
Our Custom Patio & Walkway Design Process Includes a Consultation Call & Renderings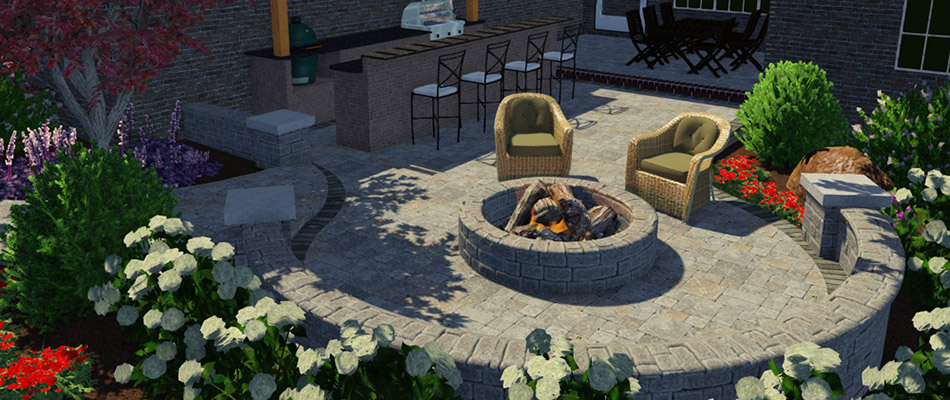 As soon as you call our office about your new patio or walkway project, our process begins! We will schedule you for a consultation call so that our team can get a better idea of what your vision looks like for your custom patio or walkway. During this call, we will discuss placement, materials, pricing, and more. Our experts will use our years of experience and training to help you make design decisions that will complement your property and your vision.
If your project is large enough, our team will create a design rendering so that you can see what the end result will look like. We can make these renderings into both 2D and 3D formats, depending on the complexity of the project. These designs help streamline communication exponentially because all members of our team and our customers can get an exact visual of the project. After any necessary adjustments are made and we receive customer approval, our installation team can get started.
5-Star Patios & Walkways in Memphis, TN & Nearby Areas
NALP Member
ISA Certified Arborist
Belgard Authorized Contractor
ICPI Training
Get a Quote for Patios & Walkways
Choose from a variety of materials including concrete pavers, bluestone, flagstone, and more.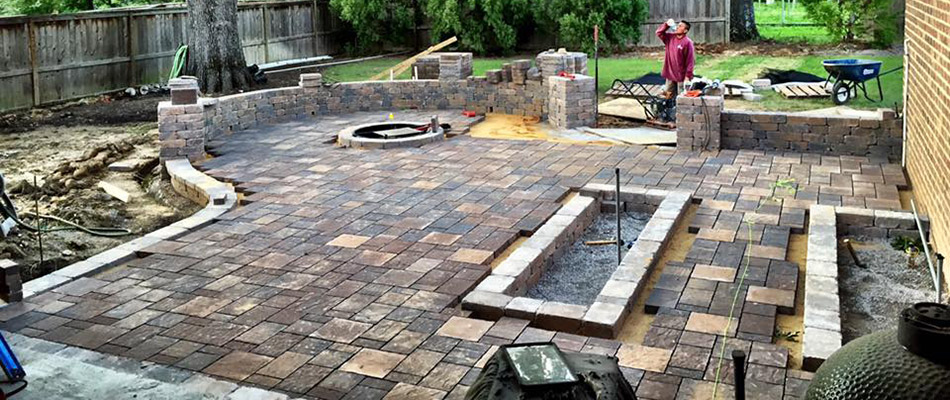 Perhaps one of the most important decisions to make when custom designing your patio or walkway is the material you should use. Certain options might look good at first, but maybe they easily get worn down and require replacement faster than usual. Others might crack easily, require more maintenance, or look funny next to your other hardscapes.
At Picture Perfect Landscapes, we take all of this, and more into consideration. We will always find you the best option - one that looks fabulous on your property, is durable, high-quality, and low maintenance. We offer a variety of materials that you can choose from to build your patio or walkway. There is sure to be one that is perfect for your project!
Our material options include, but are not limited to:
Flagstone
Bluestone
Concrete pavers
Porcelain pavers
Travertine pavers
Brick pavers
---
Trust the Team That Has Been Designing & Installing Patios & Walkways Since 2002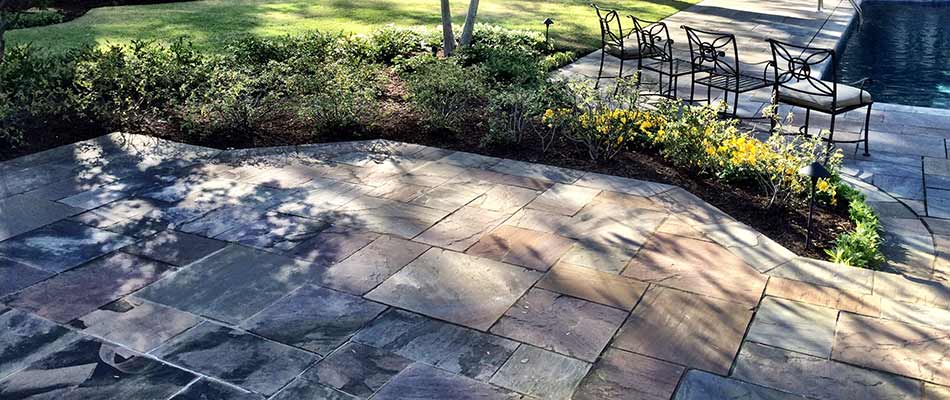 Adding a patio or walkway to your property is a big project. Hiring a professional team like ours that has over 15 years of experience building hardscapes will make your life so much easier! We have the training and ample experience to design and build your patio or walkway with confidence. You can rely on us to bring your vision to life.
We offer our patio and walkway installation services to commercial and residential properties that are located in Memphis, TN, as well as nearby locations like Midtown Memphis, East Memphis, and Germantown. Give our office a call today at (901) 246-7656 to get started and schedule your consultation!