Artificial Turf in Memphis, Midtown Memphis, East Memphis, TN & Nearby Cities
Pristine artificial turf installation for areas big and small.
As our lives seem to get busier and busier each year, more people in Memphis, Midtown Memphis, East Memphis, and nearby cities in Tennessee are turning to artificial turf as the solution for having a beautiful, lush lawn without all the maintenance. Our process for installing artificial turf involves a meticulous measuring of the property; cleaning up existing grass, weeds, and debris; laying the turf on a smooth base; and performing finishing touches to make it look natural. We have installed artificial turf on everything from small residential lawns to massive putting greens, so we won't shy away from the size of your project either way! To wrap up the project, our team leader will always do a personal walk-through after installation to ensure that it was completed to the satisfaction of both parties.
---
The Meticulous Process of Installing Artificial Turf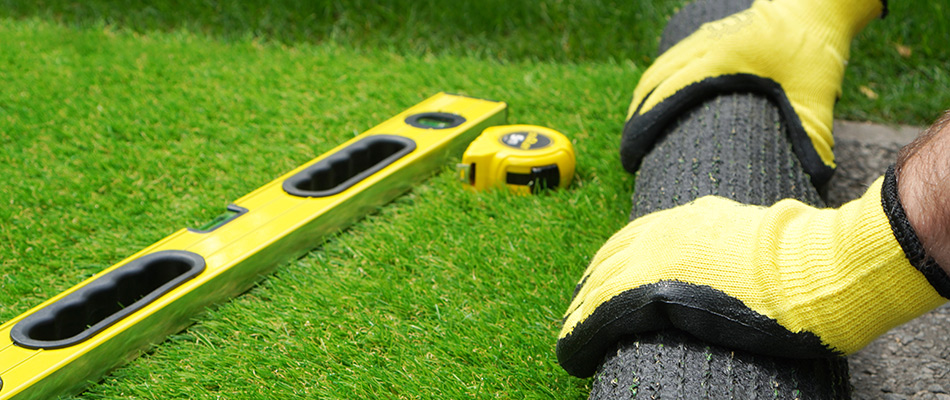 Installing artificial turf is all about being meticulous and precise, which happen to be strengths of ours. The multi-step process will look like this:
Measuring: We will measure the property in its entirety to calculate how much turf is needed
Clearing: We will remove existing grass, weeds, and debris to ensure the property is clear of anything that could get in the way of the new turf
Smoothing: So that your artificial turf is nice and even, we'll add a base and smooth it out to get rid of any dips or valleys that could collect water or cause unevenness
Installing: Once the base is in place, we can lay down the artificial turf
Finishing: After the turf is laid, we will trim the edges and brush up the grass to achieve a natural appearance
Performing all these steps at the high caliber we do will produce the best-looking lawn on the block, artificial turf or not!
---
We can install artificial turf for big and small projects.
Artificial turf projects range in size, but the low-maintenance benefit can be a blessing for any property owner, no matter the size of their land. Whether you have a small residential lawn or a big putting green, we have the experience installing artificial turf to make it happen. Our team will not shy away from large areas, nor will we scorn a small project. We're focused on the larger goal: improving the landscapes of our communities!
We've been offering our services to the Memphis, TN area since 2002!
---
We Wrap Up With a Final Leadership Walk-Through
We see every project through, providing complete support from inception to finalizing your installation. The last step of your artificial turf installation will be a team leader walk-through to survey the work completed. This ensures your new artificial turf meets both your standards and the highest professional standard in the industry. We make certain all parties are satisfied before we wrap up the project, and if there are any issues, we work tirelessly to resolve them! That's the Picture Perfect Landscapes difference.
---
Treat yourself to a lush lawn year-round. Call us today for your artificial turf consultation!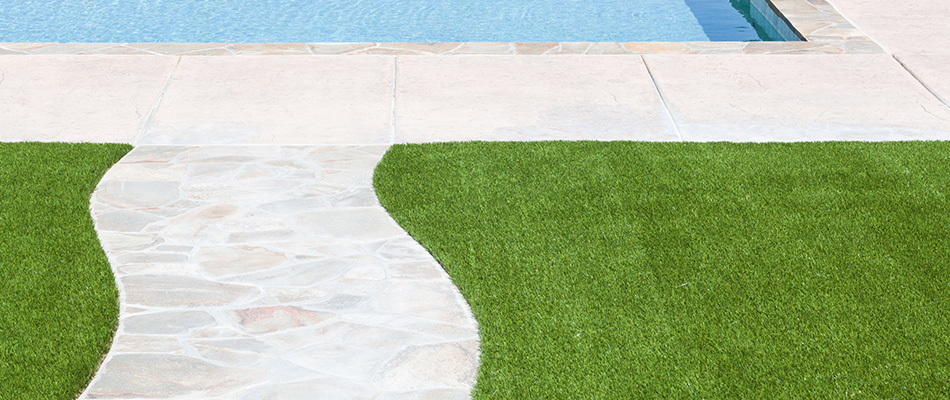 With an owner that found his passion for the landscape industry at age 9 and a slogan of "Where perfection is the benchmark," Picture Perfect Landscapes is the place to turn for any of your lawn and landscape needs. We have been impressing clients in Memphis, Midtown Memphis, East Memphis, and nearby cities in Tennessee with lush transformations of their residential, commercial, and HOA properties since 2002. As our slogan implies, we aren't going to settle for anything less than the best for your landscape, and that includes our artificial turf installations. Call us today for your consultation at (901) 246-7656!