Our Company Installs Fire Pits & Fireplaces in the Greater Memphis, TN Area
Have a custom fire pit or outdoor fireplace built for your family with our many material options.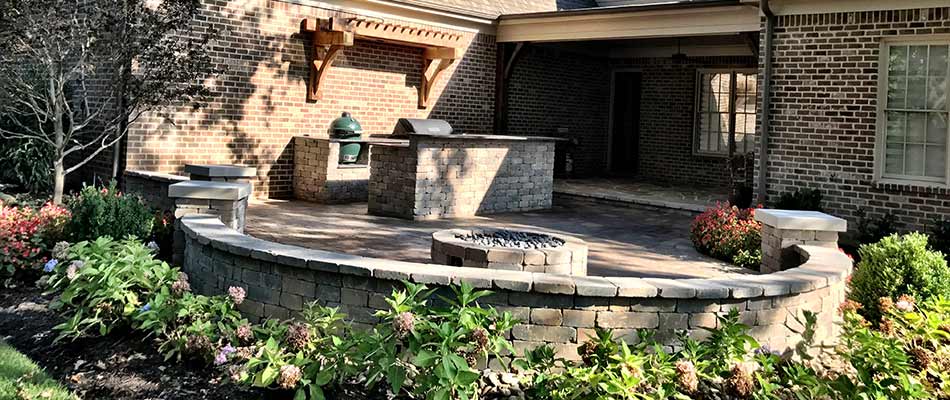 After spending a long, warm summer outdoors in Memphis, Tennessee, it can be a bummer when the chilly weather starts to show up. However, this doesn't mean you have to stay indoors! Adding a fire pit or an outdoor fireplace to your landscape is a great way to continue your time outside in the fresh air while continuing to stay nice and warm.
Our design team will walk you through the entire process of building your new fire pit or fireplace, including material choices and whether you want it to be gas-burning or wood-burning. Create a completely customized fire pit or fireplace for your landscape that complements both your property and your lifestyle! We offer our design and installation services to the Greater Memphis area, including Midtown Memphis and East Memphis.
---
Choosing Between a Fire Pit & an Outdoor Fireplace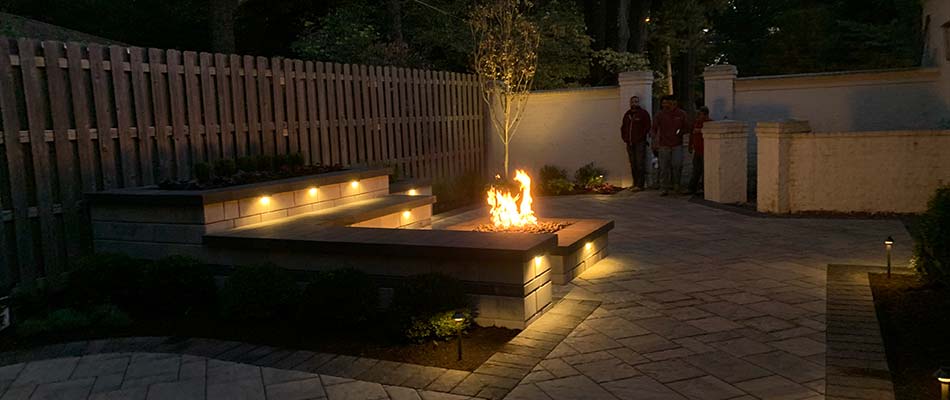 With Picture Perfect Landscapes, you can choose to have us build either a fire pit or a fireplace to your outdoor living space. While they are both great additions to gather friends and family around a warm fire, each one has its own qualities and one might fit your lifestyle better than the other.
---
Fire Pits
Suitable for smaller yards or patios
Usually circular, allowing for friends and family to gather around all sides and face each other
More budget-friendly than a fireplace
You don't need to worry about any code regulations
---
Fireplaces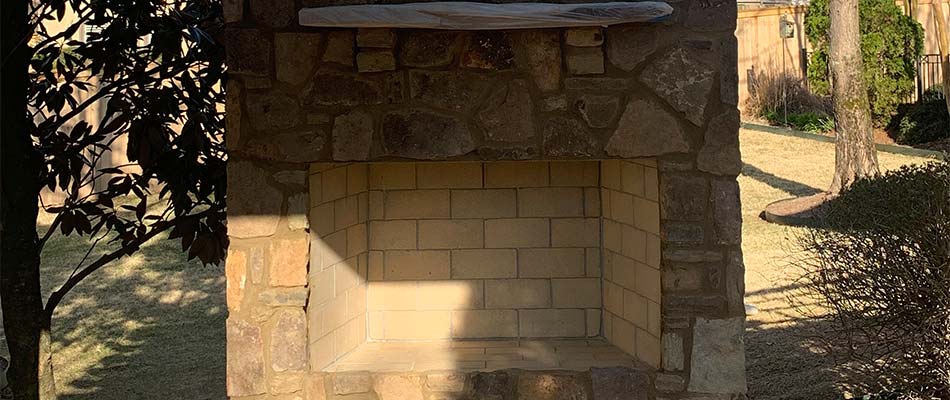 Great statement piece for a large property
The height gives a sense of privacy
Can block wind
The smoke will be directed up through a chimney instead of around you
---
Gas-Burning VS Wood-Burning
Now that you've chosen whether you want to install a fire pit or a fireplace, the next decision is if you want it to be gas-burning or wood-burning. This decision is similar to the last one - both are great options, it just depends on your lifestyle and what you would prefer! Below are some of the main differences between gas and wood-burning fire pits and fireplaces.
---
Wood-Burning
Less installation time
More budget-friendly
You get to enjoy the sound of crackling wood
Smoke deters mosquitoes
Better for cooking
---
Gas-Burning
Convenient to turn on and use
Almost no maintenance or cleanup required
No risk of flying embers or smoke
More energy efficient
5-Star Fire Features in Memphis, TN & Nearby Areas
NALP Member
ISA Certified Arborist
Belgard Authorized Contractor
ICPI Training
Get a Quote for Fire Features
Choose between our many material options such as natural stone and concrete pavers.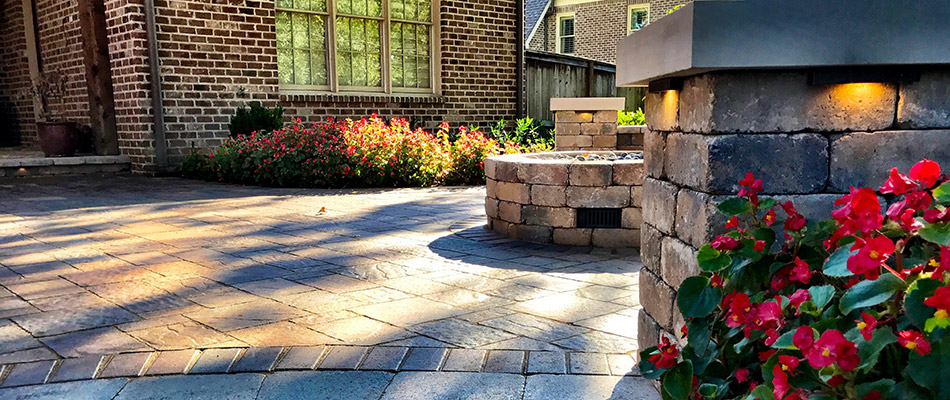 You're almost ready to build your custom fire pit or outdoor fireplace! Next up is the decision on what materials to use. At Picture Perfect Landscapes, we offer a variety of material choices. Every one of them is fire-resistant and extremely durable. When choosing materials, always take into consideration whether or not you want your fire pit or fireplace to match your other hardscapes, the color choices of certain materials, maintenance levels, and your budget.
Some materials that we offer for fire pit and outdoor fireplace installations include:
Natural stone
Stacked stone
Boulders
Concrete Pavers
---
Let us help you build a fire pit or an outdoor fireplace that meets your landscape and lifestyle needs.
We have been designing and installing custom fire pits and outdoor fireplaces since 2002. You will work one-on-one with our design team to create a fire pit or fireplace that works best for your landscape and your lifestyle. If your home or business is located in the Greater Memphis, TN area, including Midtown Memphis and East Memphis, give our office a call at (901) 246-7656. One of our team members would be happy to get you scheduled for your consultation and on the road to enjoying more time outdoors around a cozy fire!