Fire Ant Control Service in Memphis, Midtown Memphis, East Memphis, TN & Surrounding Communities
We have 19 years of experience treating fire ants!
In Tennessee, we experience some of the most beautiful weather throughout the year, which allows us to take advantage of the outdoors. However, one thing that can quickly put a damper on any outdoor activity is the hot, painful bite of a fire ant. Our team has 19 years of experience controlling pesky fire ants, and we offer curative treatments that will put a stop to them. We recommend that you schedule our service at the first sight of fire ants on your lawn. That's because the sooner we catch them the easier they will be to get rid of.
After we've dealt with the infestation, our team can create a treatment plan for your grass to reverse any damage they may have caused. One of the services that can help is fertilization since this can supply your lawn with any nutrients it may be lacking. Our fire ant control service is available in Memphis, Midtown Memphis, East Memphis, TN, and in nearby areas.
---
We Offer Curative Treatments for Fire Ants
Fire ants will create large mounds in your yard and around your landscape, and they multiply very quickly. These pests cause painful, itchy bites and should never be left untreated. We offer curative treatments to resolve this issue. We suggest that you give us a call at the first sign of fire ants in your outdoor space. The sooner they are treated, the easier it'll be to eliminate them. Our professional team members will visit your property and halt the fire ants in their tracks with our pesticides.
---
After we treat the fire ants, we'll create a plan to further improve your lawn.
Besides their painful bites, fire ants are problematic for a few other reasons. The mounds that they create on the surface of your turf can smother and kill it. Fire ants also form tunnels beneath your soil, which can cause it to dry out. After treating the infestation, the next thing our team will do is create a plan to further improve the health of your lawn. We may recommend services like fertilization to help replenish your lawn with much-needed nutrients.
Our fertilizer is chalked full of essential nutrients that your lawn needs to thrive including nitrogen, phosphorus, and potassium.
---
Getting rid of fire ants effectively requires a professional team like ours.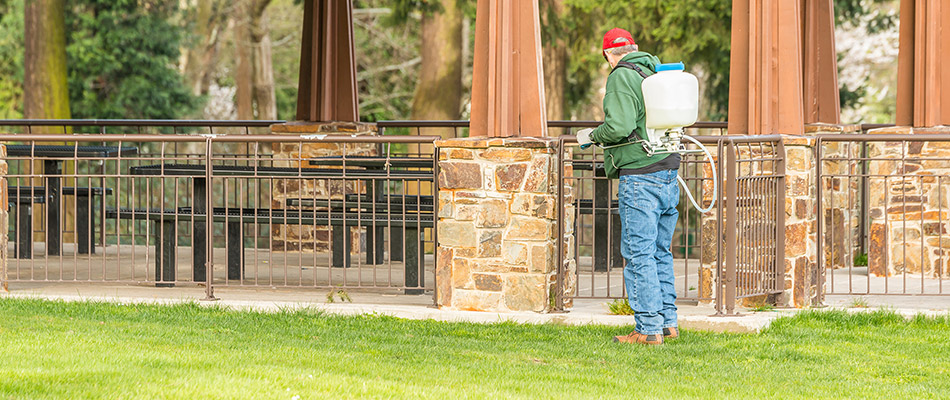 Our treatments aren't made the same as your average store-bought pest formula. We are strategic with our process and products to ensure that the entire infestation is taken care of with the proper requirements in place. Fire ants are also strategic, and they will do what it takes to protect the queen by creating multiple underground tunnels that lead to the surface of your lawn. If you aren't well-versed in understanding how they operate when they form their tunnels or where to look in order to eliminate them, then your treatments will not be as effective and you may miss most of the ants. Only a professional team like ours should be trusted with this task.
---
Call us to schedule our fire ant control service!
When you take into consideration how common fire ants are in Tennessee, along with how itchy and painful their bites are, it's a no-brainer that you should schedule professional fire ant control to protect your property. We offer our fire ant control service in Memphis, Midtown Memphis, East Memphis, and surrounding areas in Tennessee. Call our team today at (901) 246-7656 to schedule your appointment.