We install irrigation systems for properties in or around Memphis, Midtown Memphis, & East Memphis, TN.
Our company uses the Rachio smart watering system as well as drip irrigation systems in our efforts to conserve water.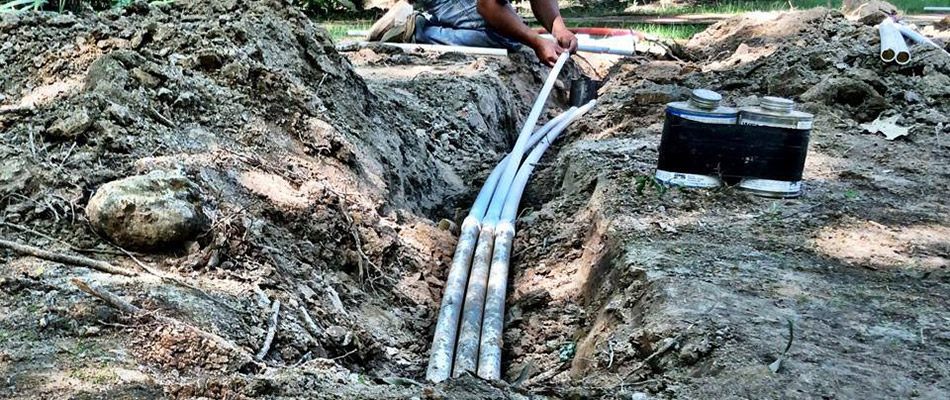 Watering your lawn is essential to keep it vibrant and green year-round. However, it's extremely important to also keep water conservation in mind. Using too much water on your lawn not only drowns your grass and plants, but it is also wasteful and can run up your water bill. So, how do you do this delicate dance between keeping your lawn healthy and also keeping the environment in mind?
At Picture Perfect Landscapes, our company has been doing this dance since 2002. We have figured out how to have the best of both worlds, using drip irrigation systems and Rachio smart watering to control the amount of water that we are administering to the lawns in and around Memphis, Midtown Memphis, and East Memphis, TN. Both Rachio and drip irrigation systems are great ways to feed your lawn what it needs while not going overboard and wasting water.
---
We Use the Rachio Smart Technology to Keep Your Lawn Healthy While Conserving Water
The Rachio smart system is a type of irrigation system that takes all of the confusing guesswork out of watering your lawn. Rachio has the technology to create a watering plan based on your plant types, soil conditions, zone specifications, and more. It's also so innovative that it is connected to weather technology, pausing water on days that you are receiving rain. Why water when you don't have to?
The best part about Rachio is that it's connected to an app. You can control everything from your phone without having to worry about tinkering around outside. At Picture Perfect Landscapes, we are proud to install Rachio irrigation systems because we know it takes us one step closer to creating a better and healthier environment with water conservation.
---
Install a Drip Irrigation System For Water Conservation, Weed Prevention, & More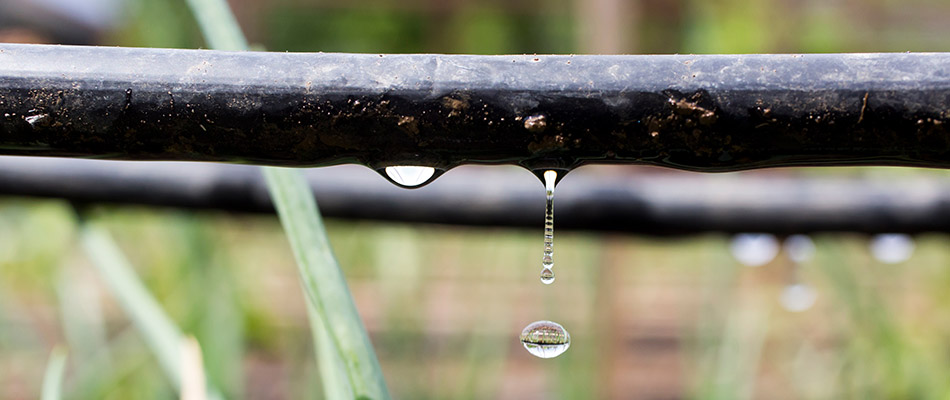 Drip irrigation systems are also another great way to water your lawn while taking steps to conserve water where you can. The problem with regular irrigation systems is that they spray water on top of your grass and plants. The water then takes a little time to reach where it is ultimately supposed to go, which is the roots of your plants. In the meantime, there is a higher chance of water evaporation, meaning you will need extra water to compensate.
5-Star Irrigation Installation in Memphis, TN & Nearby Areas
NALP Member
ISA Certified Arborist
Belgard Authorized Contractor
ICPI Training
Get a Quote for Irrigation Installation
Drip irrigation systems can either be installed above or below the soil surface. They were designed to distribute water directly to the roots of your plant instead of spraying it on top of your lawn. Drip irrigation systems will:
Limit water evaporation - Because water is directed directly at the roots of your plants, there is far less opportunity for the sun to evaporate it.
Prevent disease - Fungal diseases thrive most in moist conditions. Since there will be less water on your leaves and grass blades, there will be less chance for disease.
Save water - Drip irrigation systems give just enough water directly to your roots, meaning less chance for evaporation and overwatering.
Discourage weeds - Regular irrigation systems will spray water all over lawns and landscaping beds, giving water to any seeds that need it (yes, including sneaky weed seeds!). A drip irrigation system will only provide water to the roots of your grass and plants.
---
Irrigation systems and water conservation can go hand in hand!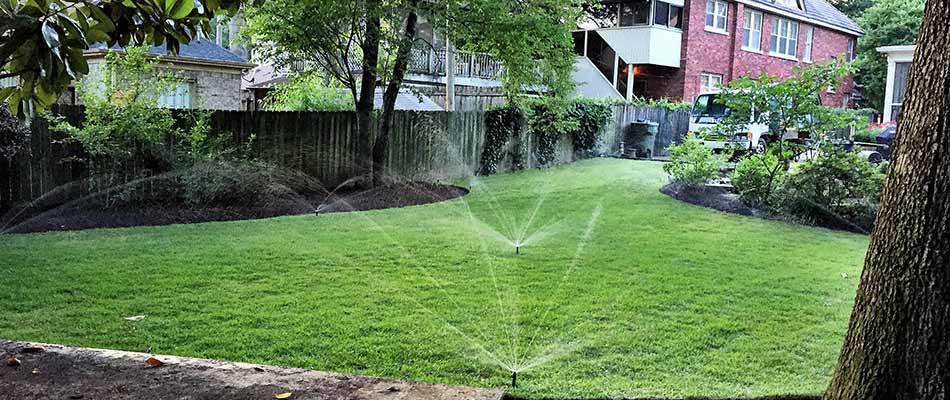 We provide irrigation systems to homes and businesses in the Memphis, Midtown Memphis, and East Memphis, TN area while focusing on ways that we can help conserve water in our community. Products such as Rachio and drip irrigation systems allow us to only use the amount of water necessary to keep our grass and plants healthy. Call our office today at (901) 246-7656 to set up a consultation call for installing your new irrigation system.