We install retaining walls for properties in the Memphis, TN area including Midtown Memphis and East Memphis.
Retaining walls serve many purposes, both functional and decorative.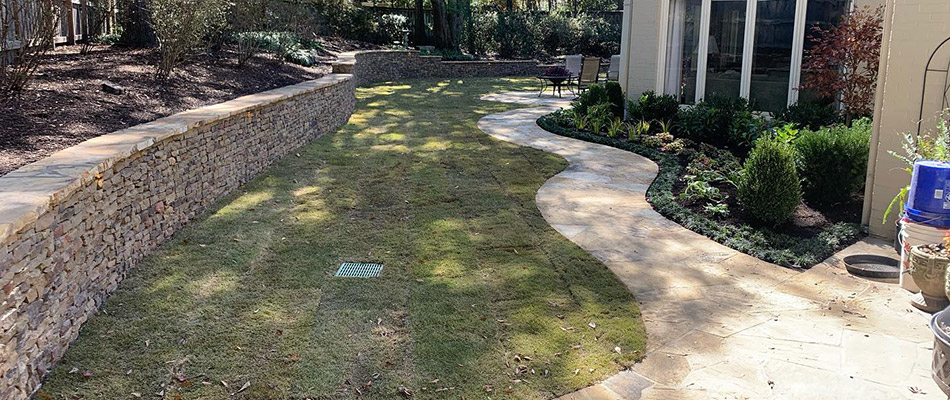 If your home or business is built on a hill or even a slightly sloped area, you might think that you have limited usable property space. However, you're wrong! Retaining walls are the solution for property owners who wish to level out their land, install a pool, fix erosion issues, and more. At Picture Perfect Landscapes, we use durable materials like AB classic and stone veneers to install retaining walls that serve as both functional and decorative hardscapes. Our design team is highly trained to create custom retaining walls that solve your sloped property issues and serve as a beautiful statement piece for your landscape. We offer our retaining wall installation services to properties in and around Memphis, TN, including Midtown Memphis and East Memphis.
---
Retaining Walls Are Both Functional & Decorative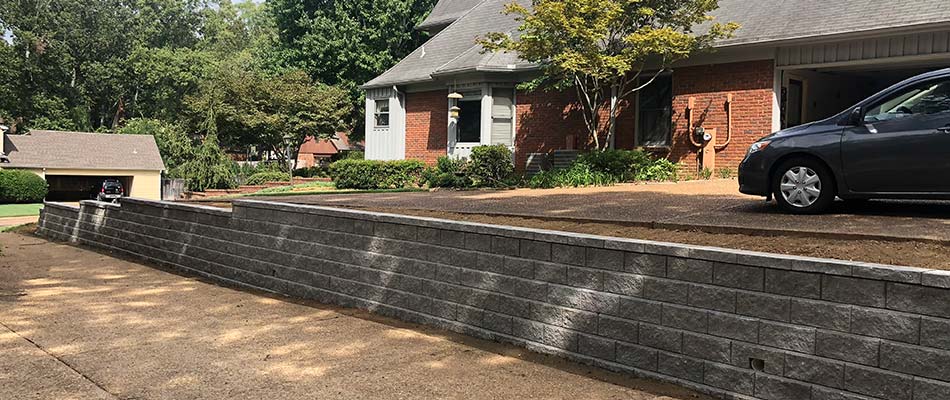 Sloped properties can be beautiful, yet they usually come with some issues that homes or businesses built on flat land don't have to deal with. Something as common as installing a pool in the backyard can't be done on a sloped hill. Retaining walls are a great solution to these problems and they offer decorative opportunities as well!
Functional retaining wall applications
Adding a usable, flat space: If your whole yard is sloped, it's likely that you're unable to do something as simple as setting up some chairs and hanging out in your backyard. Adding a tier with a retaining wall will flatten out a portion of your property so you can add some outdoor furniture and maybe even a fire pit!
Allowing for pool installation: It's no secret that pools can't be installed on a hill. However, if your dream is to own a pool, let's make it happen! Retaining walls allow us to set up the perfect space for your pool to be installed.
Solving erosion issues: Sloped properties usually come with some erosion issues. Rain can wash your soil all the way down the hill very easily, especially if there is nothing in the way to stop it. A retaining wall will act as the barrier that your soil needs to be stopped in its tracks from further erosion.
Retaining walls can be decorative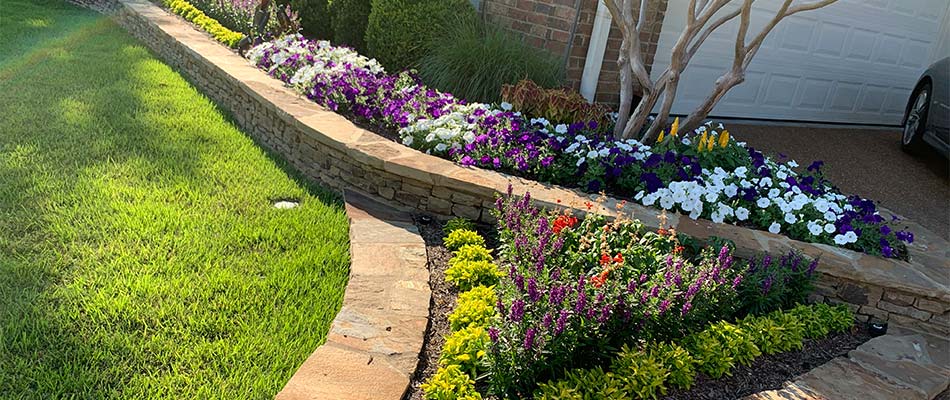 Allowing for creativity: Our custom-designed retaining walls are a great opportunity for our clients to get creative. From the place it's installed to the materials used, there are endless opportunities to use your retaining wall as a way to spice up your property. Common materials that our customers choose to build their retaining walls include AB Classic and stone veneers.
Adding a great space for a flower bed: This new, flat space in your yard is the perfect spot for a new garden! Add different types of flowers and dark, contrasting mulch and suddenly your retaining wall has turned into a beautiful garden to show off to your friends and family.
5-Star Retaining Walls in Memphis, TN & Nearby Areas
NALP Member
ISA Certified Arborist
Belgard Authorized Contractor
ICPI Training
Get a Quote for Retaining Walls
We have been designing and installing retaining walls since 2002.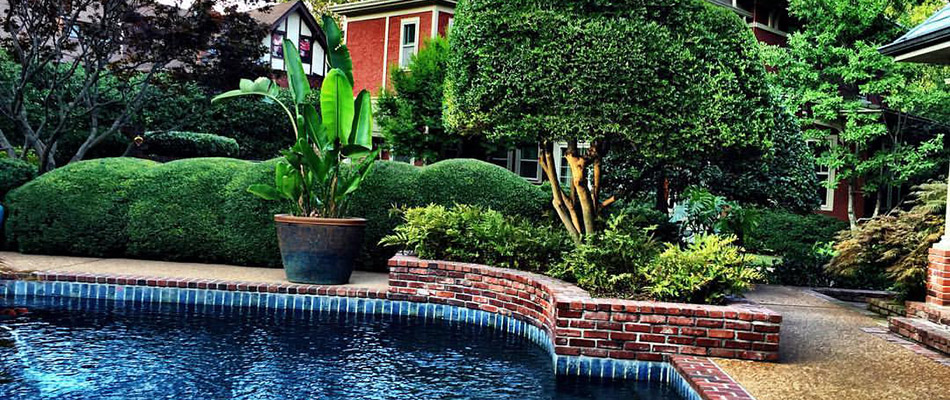 Chances are you already have a pretty good idea of how you want your retaining wall to look and what issues you would like it to solve. The great news is that our team has been designing and installing retaining walls since 2002. We have both the skills and extensive experience to help you install the best retaining wall that checks all of your boxes!
We offer our design and installation services to properties that are located in Memphis, TN, as well as nearby areas like Midtown Memphis, East Memphis, and Germantown. If your home or business is nearby, give our office a call at (901) 246-7656 to schedule a consultation call for your new retaining wall!