Landscape Plantings & Renovation Services in & Around Memphis, Midtown Memphis, & East Memphis, TN
We renovate your landscape with a focus on colors, symmetry, and balance.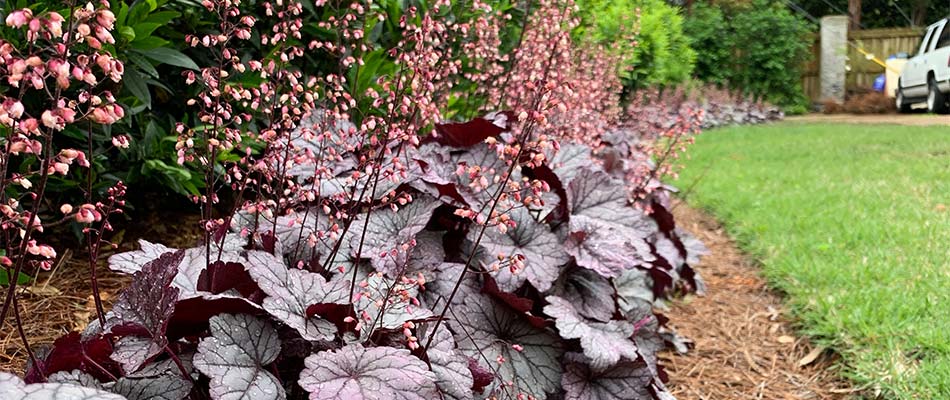 Whether you have just moved into a home with a landscape that needs a little cleaning up or you're ready to finally transform your property that you've lived on for 20 years, our crew can help. Renovating your landscape and adding new plantings is one of the fastest and easiest ways to turn your property from drab and messy to the best-looking one on the block.
We have been renovating landscapes in the Memphis, TN area since 2002. We know a thing or two about how to design your property while focusing on colors, symmetry, balance, and more. Our experts also know which plants thrive best in our community and which ones will need the least amount of maintenance! Trust us to renovate your landscapes with a great focus on low-maintenance options that complement each other and create a cohesive look and feel throughout your property.
---
The Landscape Renovation Design Process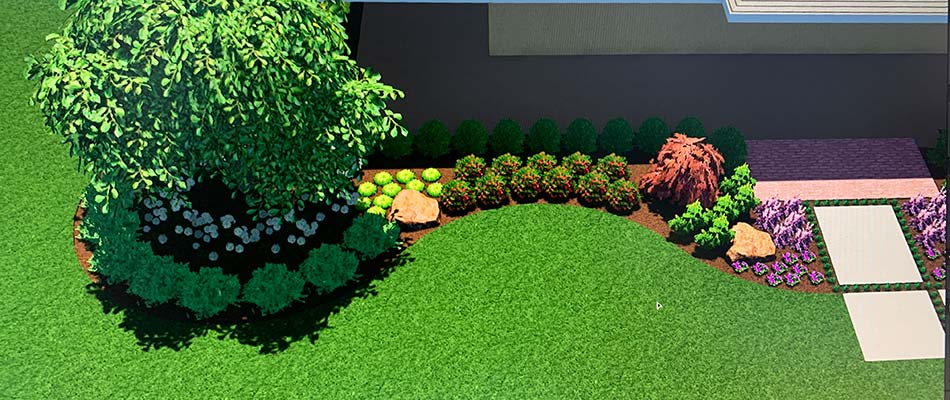 No matter how big or small your renovation project is, our team will use all of our training tools and expertise to give you the landscape of your dreams. We begin with our consultation call, where we learn about the scope of the project and what your main goals are. Then, our design team can get to work. Some of the factors that our designers take into consideration are:
Symmetry
Focal points
Colors
Balance
Proportions
---
Use native flowers, trees, and shrubs for a low-maintenance landscape.
A landscape renovation could mean anything from adding a few annuals to your already-existing flower beds to a complete transformation with pruning, trimming, bed installation, mulching, and plantings. No matter your landscaping goals, we're here to help you get the best results.
Our team can help you choose the locations, mulch types, plants, shrubs, and trees that will fit both your landscape and your lifestyle. We like to try and use native vegetation for our projects, meaning that they are already accustomed to thriving in our environment. Yes - this also means little to no maintenance levels!
Here are a few native options that you can choose from:
Flowers
Purple Coneflower - These beautiful purple flowers grow best in full sun exposure. Their centers are raised and contain seeds that attract butterflies and songbirds.
Blue False Indigo - This is another flower that loves full sun exposure. It has a striking blue color that serves as an eye-catching feature on your property.
Lance-leaved Coreopsis - Add a sunny pop of yellow to your landscape beds with these flowers. They love the sun but can tolerate shaded areas.
5-Star Landscape Renovations in Memphis, TN & Nearby Areas
NALP Member
ISA Certified Arborist
Belgard Authorized Contractor
ICPI Training
Get a Quote for Landscape Renovations
Shrubs
Virginia Sweetspire - These shrubs start out with fragrant white flowers in the summer that turn into garnet-red foliage by fall.
Fragrant Sumac - If you want a shrub that doesn't grow too large, fragrant sumacs are a great choice. They stay low to the ground and even give off a lemony scent!
Ninebark - The great thing about ninebark is its ability to grow almost anywhere. If you have a property with tricky soil conditions, consider this shrub.
Trees
Eastern Redbud - Turn heads with the fuchsia-colored blooms! These trees are highly adaptable and have low maintenance levels.
Sassafras - Sassafras trees are bright green in the summer and turn an amazing combo of yellows, deep oranges, and scarlets in the fall. What's not to love?
Southern Magnolia - During spring, these trees grow large, creamy white flowers that are sure to turn heads. Sometimes these flowers can reach 12'' in diameter!
Our company only buys plants, shrubs, and trees from local nurseries.
---
Transform your property with our landscape plantings and renovations.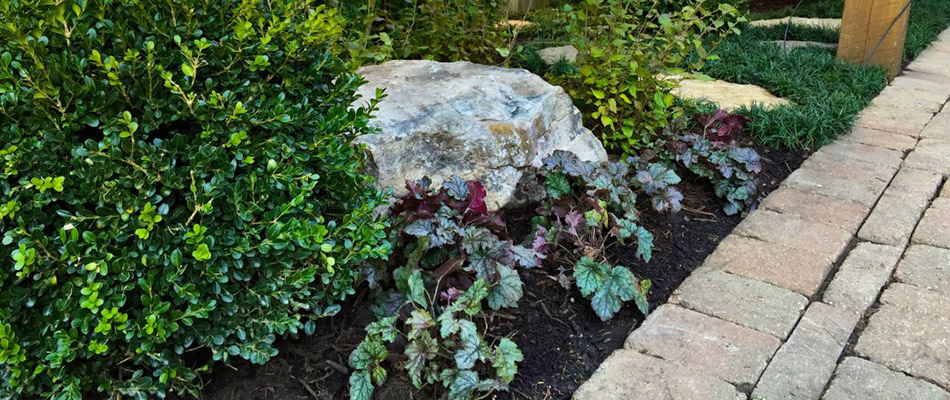 We want to help you transform your landscape into something you're proud to show off. Whether you just need tidying up with some pruning and trimming or you want to go all-out with new landscape beds and plantings, we are definitely your team! Our experts can help you choose the right design options for your landscape.
If your home or business is located in the Memphis, TN area, including Midtown Memphis and East Memphis, give our office a call at (901) 246-7656 to schedule your landscape renovation.