We Offer Landscaping Services in Memphis, Midtown Memphis, East Memphis, TN & Surrounding Areas
We offer a variety of landscape services like full-service maintenance, trimming, pruning, and more.
Landscaping services can keep your outdoor property looking beautiful throughout the year. At Picture Perfect Landscapes, we offer a wide variety of landscaping services that are designed to keep your property looking its best. Whether you are looking for landscape design, full-service maintenance, trimming, pruning, or other landscaping services, we're the company for you! Our services are available in Memphis, Midtown Memphis, East Memphis, and surrounding areas in Tennessee.
---
Landscape Design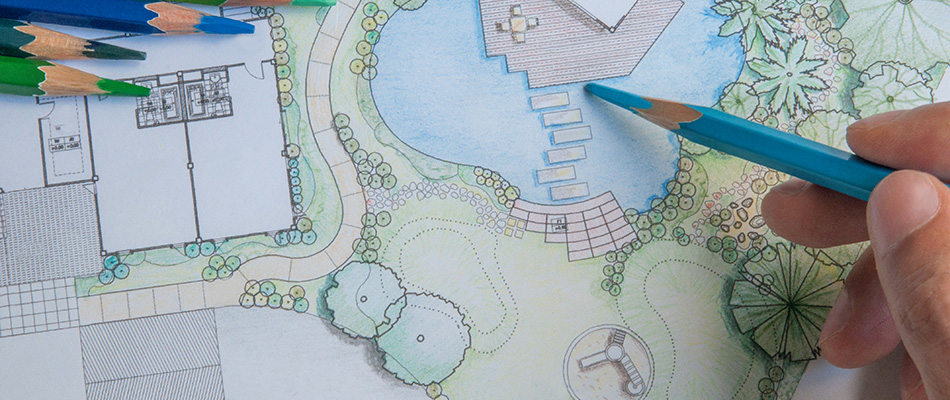 When you choose us for your landscaping project, our team of professionals will begin the process by sitting with you for an initial consultation. After discussing your goals, we can create a design using either a 2D or 3D rendering. These renderings will show you what your finished project will look like before we ever begin.
---
Full-Service Landscape Maintenance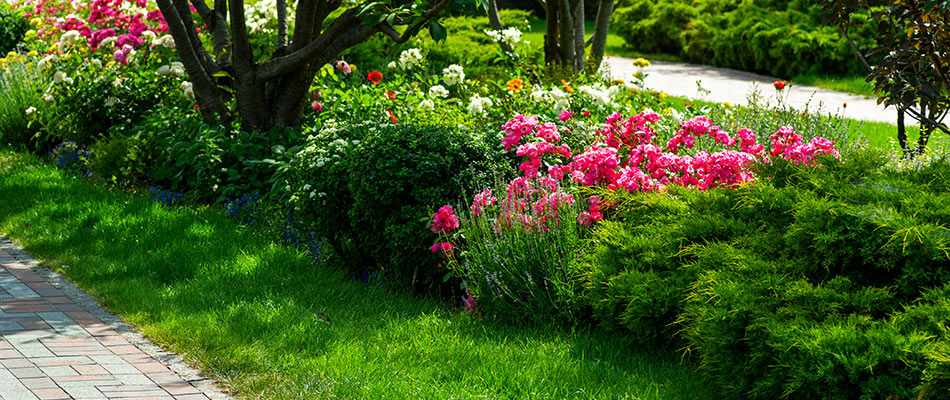 We developed a program that includes all the things that your landscape needs to stay well-maintained throughout the year. When you sign up for our full-service landscape maintenance, our team will spend a lot of time on your landscape performing the following:
Lawn mowing
Trimming
Pruning
Edging
Landscape bed reshaping
And more!
View Full-Service Landscape Maintenance
At Picture Perfect Landscapes, we've been providing exceptional landscaping services since 2002!
---
Plantings & Renovations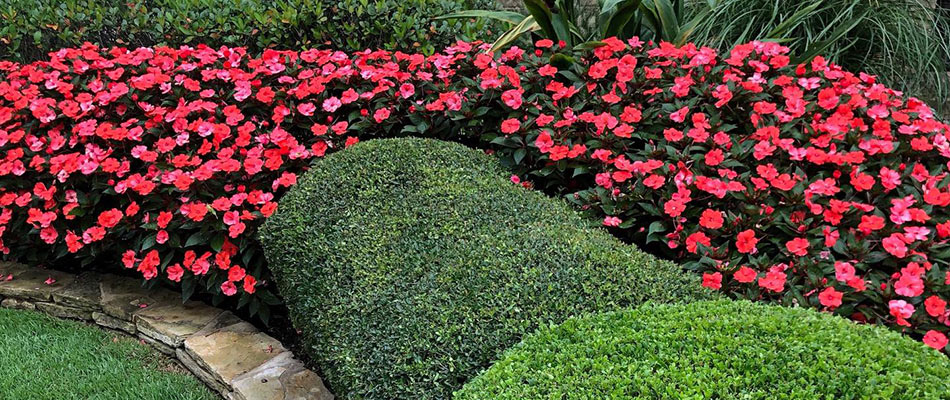 Landscape renovation might be just the thing you're missing to make your outdoor property as dreamy as possible. We offer professional landscape renovations and plantings for projects big and small. We will also help you choose plants that create the right colors, symmetry, and focal points on your property so that everything harmonizes to create exceptional curb appeal.
---
Mulch Installation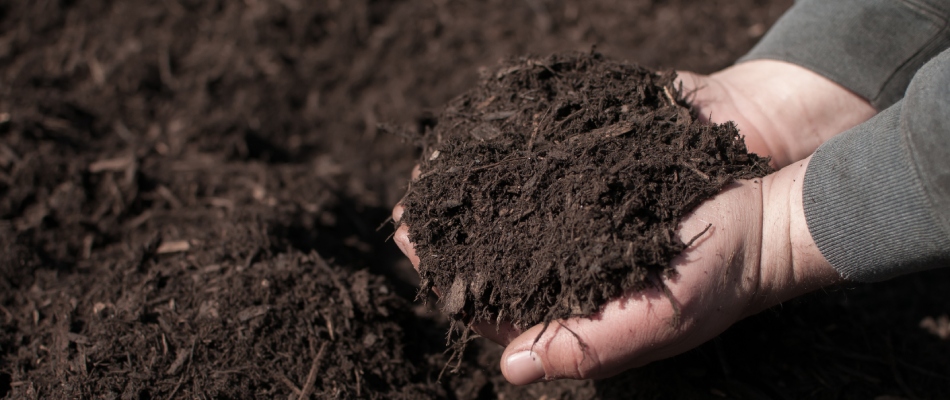 A mulch ground covering helps protect your plants from natural elements like weeds, excess sunlight, and soil erosion. We use organic, triple hammered mulch that will eventually break down and add vital nutrients to your soil. We recommend that you schedule our mulch installation service once per year to replenish the mulch so you can keep your plants well-protected.
---
Trimming & Pruning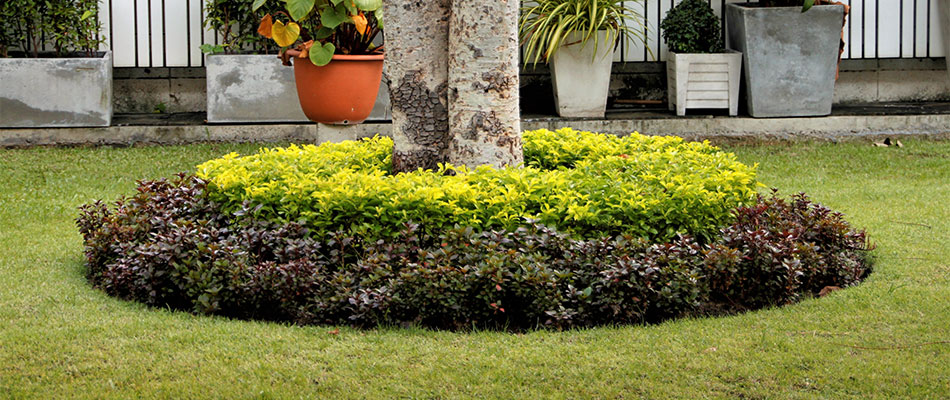 Trimming your plants will help them keep a beautiful aesthetic, and pruning will keep disease and insect infestations away from them. We offer both trimming and pruning services for ornamental trees, shrubs, and hedges to keep them in the best condition possible!
---
Annual Flowers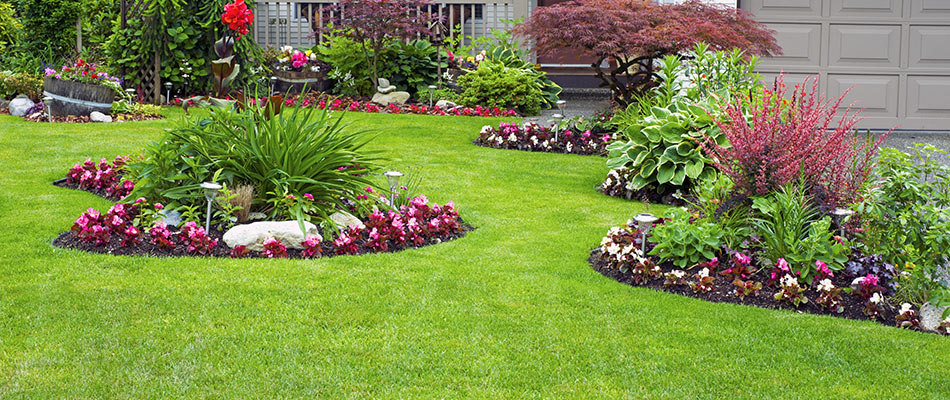 Flowers can make everything look better on your landscape. We offer annual flower installation in fall and spring because your soil is perfect for annual plantings during these seasons. We can help you choose the right annuals for your property, and once we install them, we will apply our slow-release organic fertilizer to give them added protection. These flowers will give your landscape a "pop" of color and will instantly increase the curb appeal of your property.
---
Tree & Shrub Care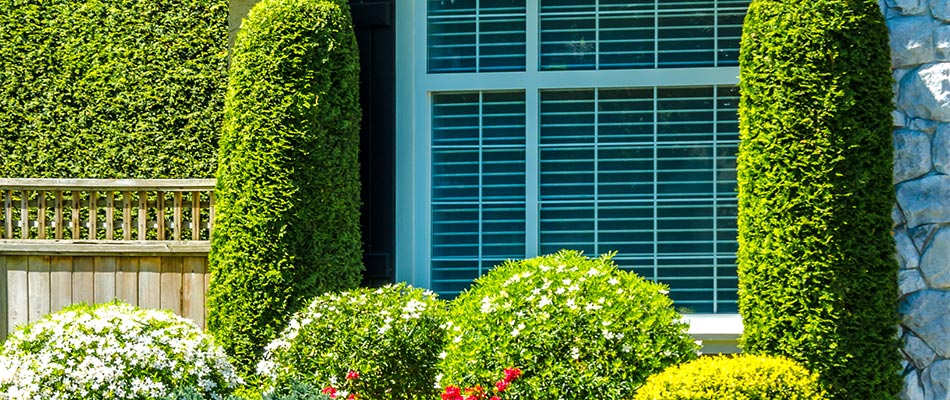 Your trees and shrubs require care in order to grow well and to prevent or eliminate diseases and insect infestations. When you sign up for this service, our trained professionals will protect your plants with deep root feedings at various times per year to help the root system of your plants remain healthy. We'll also apply a horticulturist oil in the winter to reduce populations of insects and insect eggs.
---
Landscape Bed Weed Control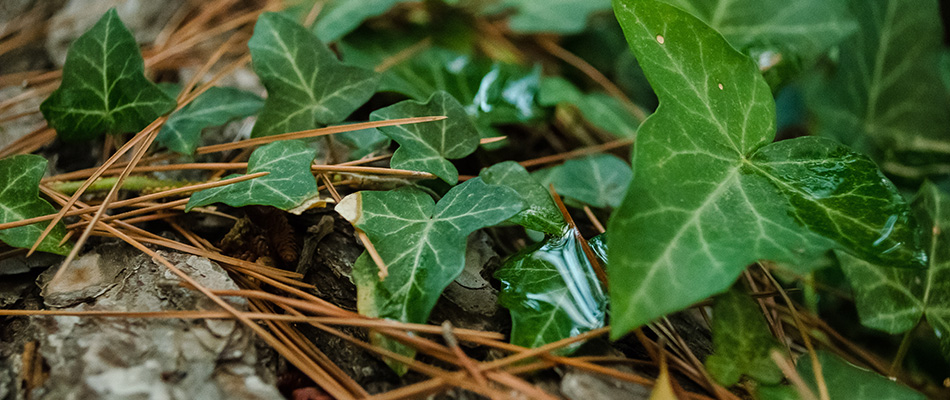 Weeds should not be in your landscape beds. If they are left to themselves, the health of your plants will suffer. In our landscape bed weed control service, our crew will hand-pull any small weeds that we see and then apply a pre-emergent weed control product to keep new weeds from surfacing so that your plants can grow healthy and strong.
View Landscape Bed Weed Control
---
Landscape Lighting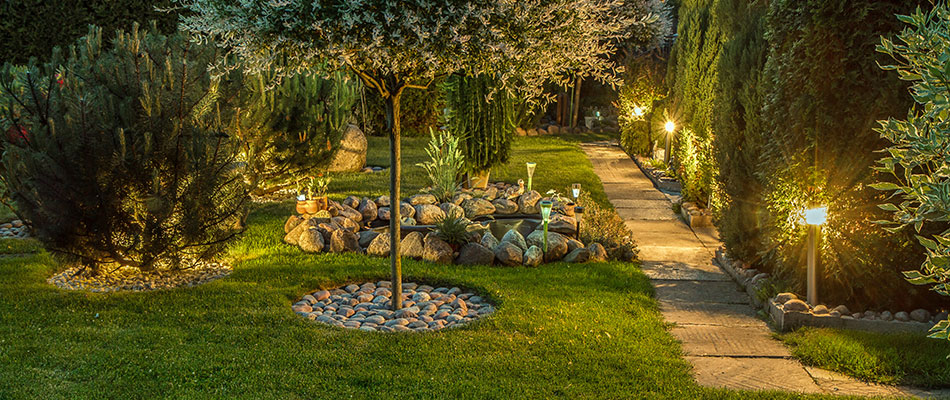 Landscape lighting is a practical and beautiful way to add to the ambiance of your outdoor space. We can install lights around your property with low-voltage LED and FX Luminaire lights to beautifully illuminate your property after the sun has set.
---
Drainage & Grading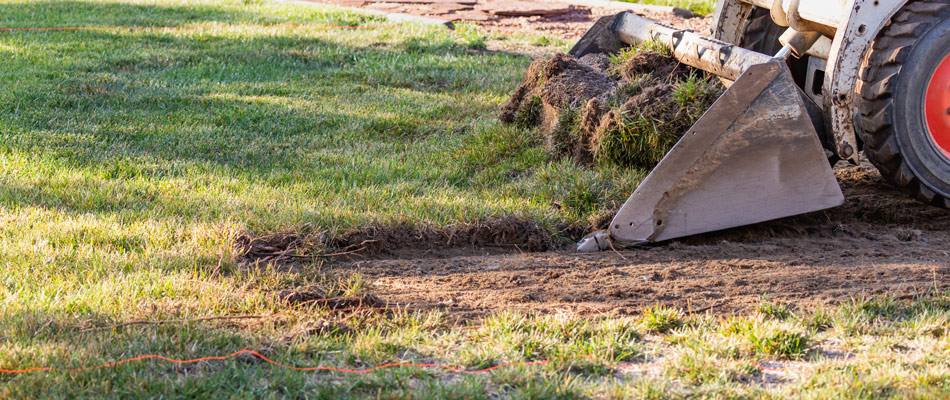 Stop water from pooling on your property with our drainage and grading solutions! Our team can install your choice of drain to give the water somewhere to go, including French drains, catch basins, dry creek beds, and more. We can also grade your land to redirect it away from the foundation of your home or business.
---
Call us today to schedule our landscaping services!
At Picture Perfect Landscapes, we've been taking care of landscapes since 2002. If you're looking for landscaping services in the Memphis, TN area, or in nearby areas like Midtown Memphis and East Memphis, give us a call today at (901) 246-7656 to schedule a consultation!