We offer irrigation start-up services and backflow testing in and around Memphis, Midtown Memphis, and East Memphis, TN.
Prepare your irrigation system for summer by scheduling our backflow testing and start-up services.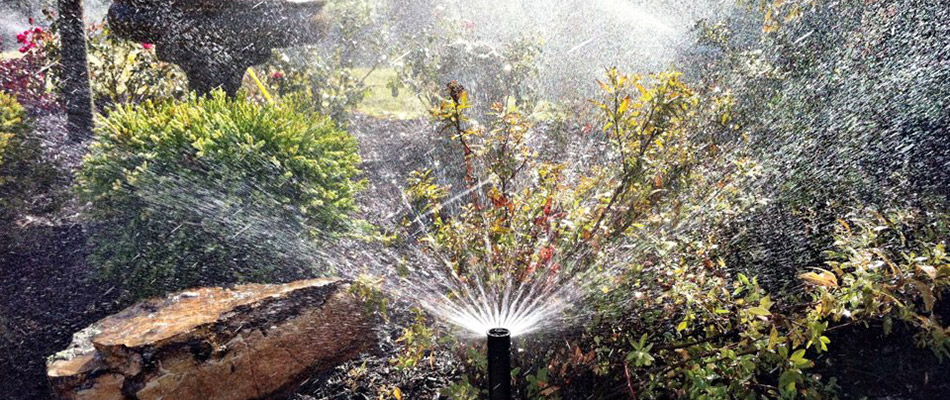 Your irrigation system is meant to do the work for you and water your property automatically. Even though it would be nice to "set it and forget it" forever, you will need to maintain it. We offer irrigation start-up services as well as backflow testing every spring for property owners in Memphis, TN, as well as surrounding communities like Midtown Memphis or East Memphis.
Whether you used our winterization service or not, your irrigation system will need a little bit of a boost and a checkup to make sure that everything is working properly for the warmer months ahead. Not only will we make sure that you have the correct water coverage and no broken parts, but we will also do backflow testing for you. You can rest easy knowing that our irrigation specialists have you covered.
---
Our Start-up Process Includes Replacing Parts, Checking for Leaks, & More
Our crew has a long checklist of services to do during our start-ups. We make sure to inspect every part of your irrigation system, leaving no spot unchecked or untested. Scheduling a spring start-up is so important because it can save you a lot of time, money, and headache by catching any issues before they become a bigger problem.
Our start-up services include, but are not limited to:
Backflow testing: We perform backflow testing as required by the state of Tennessee. During this test, we will make sure that all seals are strong and the backflow prevention device is working correctly.
Leak searches: Our crew has a watchful eye out for any pipe or valve leaks. Sealing up or replacing any leaking parts is crucial to make sure that you aren't wasting water and you get the necessary spray coverage.
Water distribution analysis: It is important that the water is hitting every inch of your lawn that it is intended to hit. Our crew will make sure that every zone is being adequately watered and, if not, we will check for clogs and straighten out your sprinkler heads.
Dirt and debris removal: We will always clean off your sprinkler heads after the wintertime. Leftover dirt and debris can clog your sprinkler heads if left untouched.
Part replacement: We test all the parts in your irrigation system such as your sprinkler heads, nozzles, pipes, and valves. If they aren't working correctly, we will promptly replace them.
5-Star Irrigation Start-Ups in Memphis, TN & Nearby Areas
NALP Member
ISA Certified Arborist
Belgard Authorized Contractor
ICPI Training
Get a Quote for Irrigation Start-Ups
What is backflow testing and why do you need it?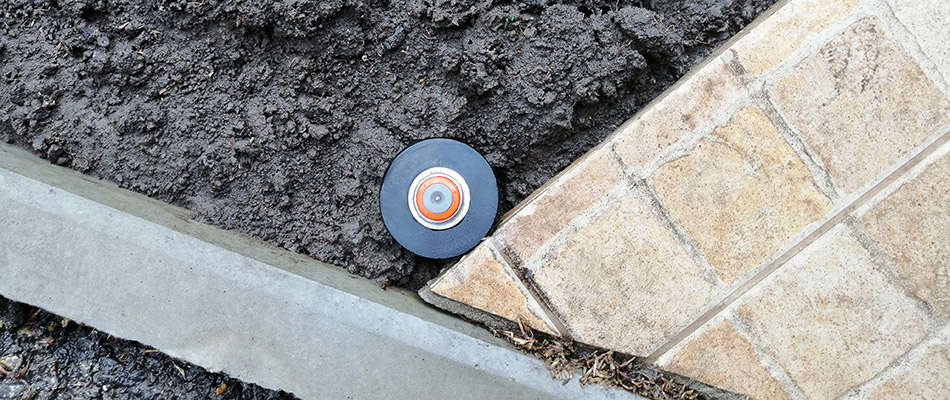 "Backflow" is when the water in your system reverses direction and pulls dirty water into the clean water supply. AKA - that dirty water full of fertilizers, pesticides, and bacteria will enter your drinking water supply. To avoid this as best as possible, the state of Tennessee requires that all backflow protection devices are checked annually. At Picture Perfect Landscapes, we include this testing in our start-up services. You can be sure that we take a thorough look at your protection device to make sure that there are no leaks and the seals are strong. We will always make sure that your drinking water is protected from backflow.
---
Prepare Your Irrigation System for the Summer With Our Start-up & Backflow Testing Services
Our team knows exactly what your irrigation system needs to get ready for the summer months. Don't wait until it's too late to find out that your sprinkler heads are clogged or your valves are leaking. We have been performing our start-up and backflow testing services for commercial and residential irrigation systems since 2002. If your home or business is located in Memphis, TN or a nearby area such as Midtown Memphis or East Memphis, call our office today at (901) 246-7656 to schedule!