If you live in Memphis, TN, then you probably find yourself spending a lot of time outside thanks to the beautiful weather. So, why not enhance your outdoor living space for maximum comfort and convenience? If you're looking to upgrade your outdoor space, there are numerous ways to do so, and we've highlighted 3 of them here for you. One way is by installing a patio. A patio can act as the foundation for countless other projects and it also serves as a designated area where you can spend time outdoors. You can take your patio to the next level by installing an outdoor kitchen on it. You can also improve your outdoor area by installing a fire feature such as a fire pit or an outdoor fireplace, to create a relaxing atmosphere for your friends and family. Continue reading to learn how these features can enhance your outdoor living space.
---
1. Install a Patio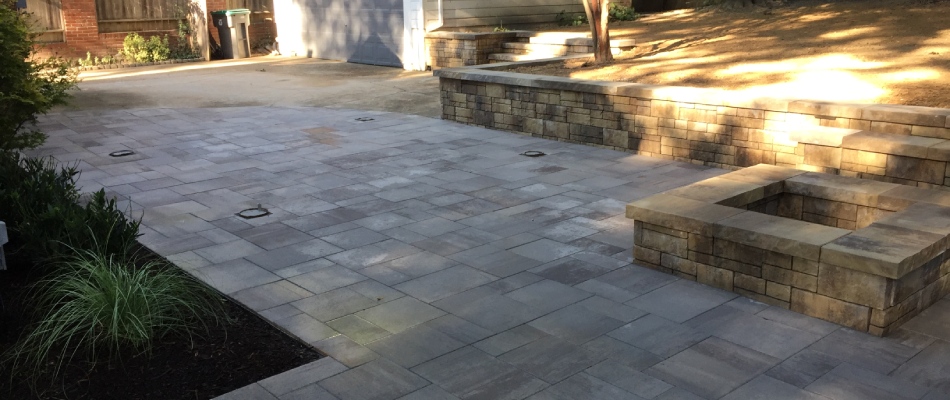 Installing a patio is a great way to enhance your outdoor living space because it can be the designated entertainment area when people are outside. You can decorate it with furniture and other amenities to spruce up your landscape. Additionally, a patio can serve as the foundation for future landscaping projects. You can use it as a base for an outdoor kitchen, you can install a seating wall around it to provide more seating for your guests, or even create walkways that lead from it to other areas of your property to make navigating your property easier than ever!
Installing a patio on your property will increase its overall value!
---
2. Install an Outdoor Kitchen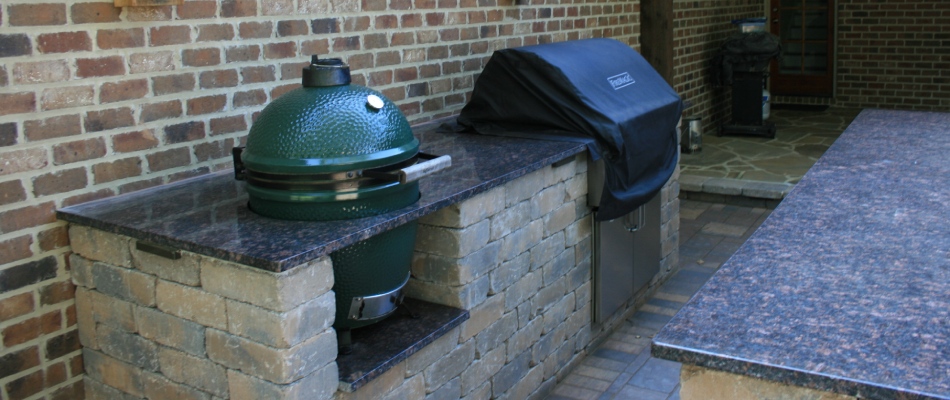 Another way to upgrade your outdoor living space is by installing an outdoor kitchen. Outdoor kitchens expand your options for entertaining guests, and they allow you to prepare meals while enjoying the outdoors. Customize your outdoor kitchen with amenities like a stove, a pizza oven, or even sinks to increase your outdoor kitchen's capabilities. Instead of frequently running back inside to fetch more food or wash your hands, now you can have everything you need outside, making things much easier for you to manage.
---
3. Install a Fire Feature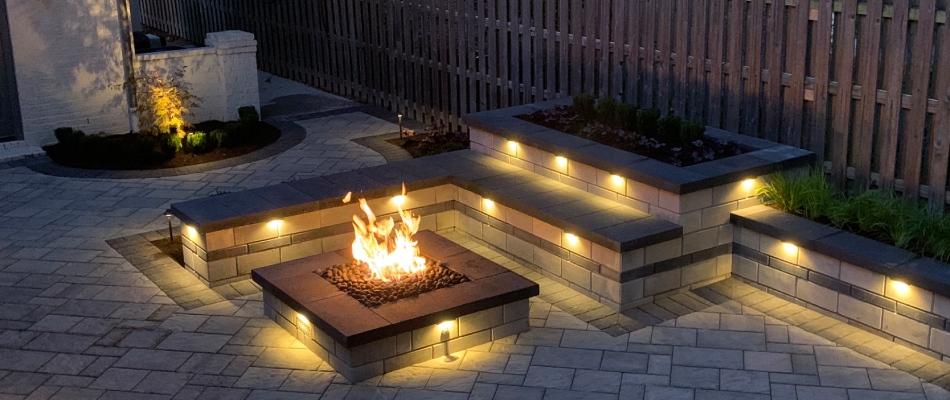 You can also enhance your outdoor living space by installing a fire feature like a fire pit or an outdoor fireplace. These features are perfect for unwinding outside, especially once the chilly weather hits. A fire pit is designed for smaller outdoor spaces in mind, and they provide a comfortable and cozy way to mingle with your friends and family as you gather around it to talk and trade stories. Outdoor fireplaces are grander when compared to a fire pit. They're designed with a chimney to prevent the smoke from getting in your face, and the structure is capable of blocking wind to ensure the fire will keep going even on those windier nights. Both fire features are great options for any property, so choose whichever one suits your preference!
A fire feature can either use wood or gas to start a fire. Consult with your landscaping company to find out which option is best for you!
---
Enhance your outdoor living space with new features! Call us today to schedule one of our hardscape services!
Why not upgrade your outdoor living space with one of these three enhancements? At Picture Perfect Landscapes, we can install a patio, an outdoor kitchen, or even a customized fire feature for you. We also offer a wide variety of other hardscaping services to further enhance your outdoor living space. We service commercial, HOA, and residential properties in Memphis, TN, and surrounding cities like Midtown Memphis and East Memphis. Call us today at (901) 246-7656 for a consultation, and we can begin building the landscape of your dreams!