The southern states are known for long hot summers and warm autumns. Our fall conditions are unique, however, this doesn't mean Tennessee isn't bursting with vibrant colors this time of the year. You can easily experience the bold, warm, and rich fall hues right here in Memphis!
You can experience these dazzling pops of color even within your own flower beds. It could be as simple as planting chrysanthemums, pansies, celosias, or crotons as your fall annuals. With October upon us, it's time to get a move on! So, which colors will you choose this fall?
---
1. Chrysanthemums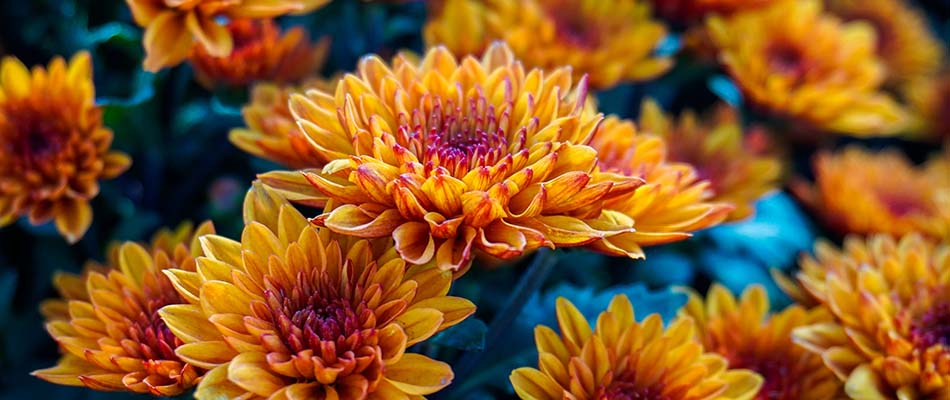 There are many varieties of chrysanthemums or mums. Mums are very popular in the Memphis area because of the many varieties available and their wide range of beautiful fall colors, which include orange, red, lavender, yellow, white, and pink.
Appearance - Most mums display the full spectrum of fall colors. They tend to grow large blossoms containing loose petals that curve upward towards the flower's center. While some consist of a single layer of petals, others have multiple layers that resemble the ruffled collars popularized during Europe's Renaissance era.
Favorable conditions - Mums thrive in heavy sunlight but don't do well in the heat. They generally perform best when planted during the spring months. However, the warmer weather in Tennessee means local residents can grow them from late summer through early fall without issue.
Upkeep - Typically, mums require minimal maintenance. One key to maintaining their health is ensuring your soil has the right balance of moisture. Mums do require some pruning to ensure they don't bloom too early and potentially miss the fall.
---
2. Pansies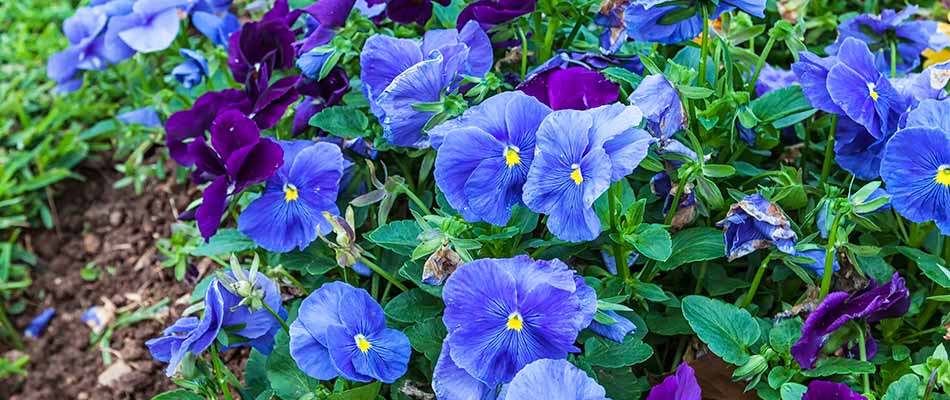 Pansies come in various colors and are part of the viola family. They are known to be easy to grow, which makes them a popular choice in the Memphis area.
Appearance - Pansies have five petals with three on the lower front and two on the top. The bottom petals almost resemble a butterfly. The flower also has unique markings that look like smilies. In fact, some even refer to these plants as "smiling pansies". Adult pansies reach heights of 9 to 10 inches tall.
Favorable conditions - Pansies do best when planted in the fall and can thrive into the winter. They also like nutrient-rich soil, along with morning sunlight and afternoon shade.
Upkeep - Pansies are a low-maintenance plant. Nonetheless, they do require regular watering. Most landscape specialists recommend using an all-purpose fertilizer with this plant.
---
3. Celosias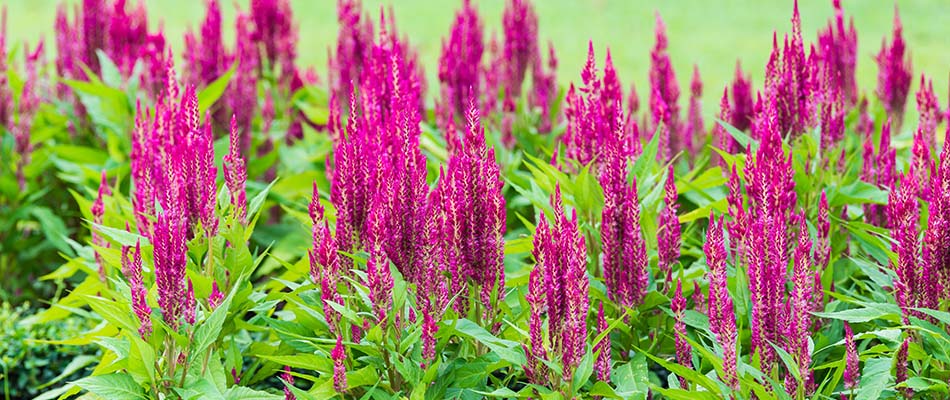 Celosias, also known as cockscomb or wool flowers, can be treated as perennials or annuals. They're a popular fall annual in Memphis because they encompass the full range of autumn colors and can remain in bloom until winter.
Appearance - This plant comes in various colors, including scarlet red, rich burgundy, and bright yellow. Their flowers can also take on a ruffled or plumed, spike-like appearance. One feature all varieties seem to share is waxy stems. They have green leaves and can grow up to 3 feet in height.
Favorable conditions - This plant requires lots of sunlight. Celosias like warm, moist soil and don't do well in frosty weather conditions.
Upkeep - The celosia flower is considered a low-maintenance plant. However, spider mites are drawn to this plant's foliage. But a professional lawn care provider like us can eliminate these bugs with an insecticidal soap that removes and keeps them away. For the best results, add liquid plant food to the soil every few weeks.
---
4. Crotons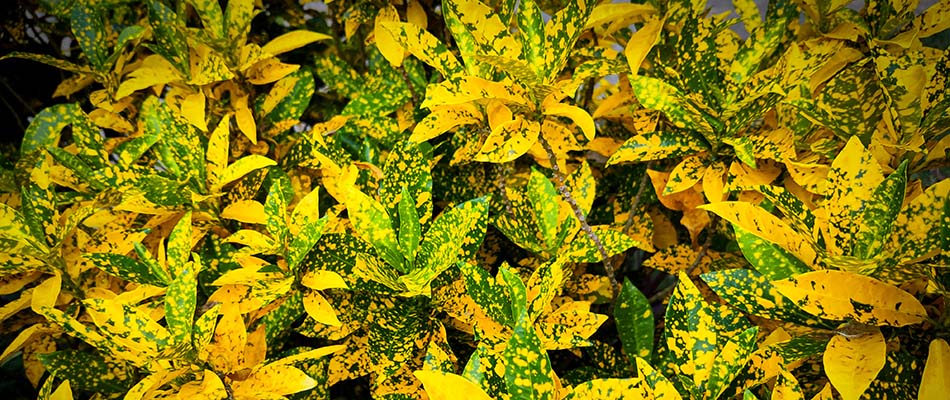 Although it does flower, the croton is primarily known as a leafy shrub featuring colorful foliage. One reason property owners in Memphis love this plant is it matches up perfectly with our fall weather patterns.
Appearance - This plant comes in multiple varieties, but most leaves feature alternating or speckle-colored patterns. While the predominant color is often dark green, they usually display orange, pink, violet, lime, or purple accents.
Favorable conditions - Crotons prefer shade rather than direct sunlight. This plant performs best in temperatures between 60° to 85°F and likes steady temperatures. They also favor high humidity. This makes this annual favorite perfect for Tennessee gardens this fall as our relative humidity tends to be higher in the cooler months.
Upkeep - The croton does require ongoing maintenance. However, most of the issues property owners experience with this plant can be avoided by applying the right balance of water and humidity.
Many property owners schedule annual flower installations because these flowers feature resilient blooms that allow you to enjoy warm autumn colors for months!
---
Add festive accents to your landscape with our annual flower installation service this fall. Contact us today!
Fall is just a few short weeks away, and this time of year can be especially beautiful for landscapes in Memphis, TN. If you're considering accenting your home or business with bright flourishes of color, now is the time to prepare. We offer a comprehensive array of landscape design services, including annual flower design and placement.
Let us help usher in a pleasant atmosphere this autumn with our annual fall flower installation. To schedule our services for your property in Memphis, TN or in a nearby area such as Midtown Memphis or East Memphis, contact us now at (901) 246-7656!