As the warmer months roll around here in Tennessee, you may be thinking it's time to refresh the plants on your landscape bed. It may seem like an easy process: just choose your new flowers and plant them. In reality, there are actually a few things you should consider when choosing the plants for your landscape beds. Before choosing new plants, you should consider the soil conditions of your landscape beds, how much sunlight the beds get, the colors of your plants, and the amount of maintenance each plant requires.
---
1. Determine your soil type and choose plants that thrive in those conditions.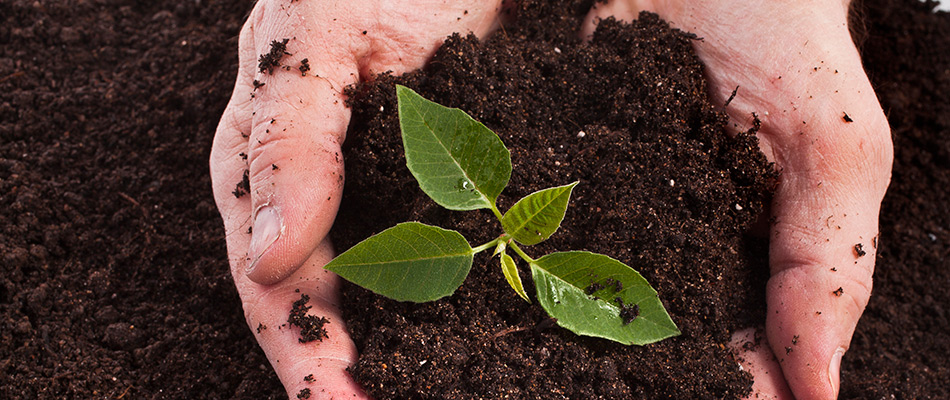 The first thing you should consider before adding new plants to your landscape beds is your soil conditions. There are different kinds of soil throughout Tennessee, so it's important to identify the type of soil on your property and what conditions it is prone to. For example, some soils can be really moist and compact while others are dry and light. Plants thrive in different environments, so you want to make sure your plants are compatible with the soil so they can grow healthy and strong.
---
2. Check your landscape beds to see how much sun or shade they get.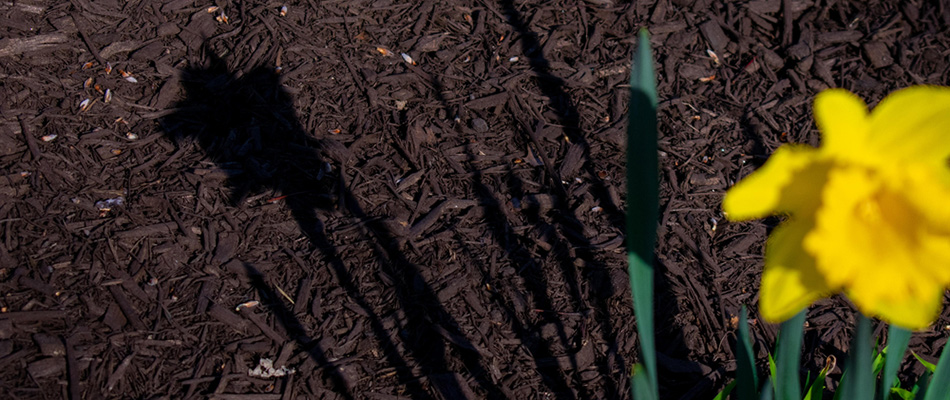 Sunlight is a vital resource for plants to grow healthy and strong, but not every plant needs the same amount of sun exposure. Some plants thrive in lots of sunlight, but some prefer shadier spots. Because of this, it's important to take into consideration how much sunlight (or lack thereof) your landscape beds get before selecting plants. You don't want to put a plant that prefers the shade into the full sunlight! Check to see if your landscape beds get full sun, partial sun, or are entirely in the shade so you can find plants that will thrive and bloom in your landscape beds.
---
3. Stick to a specific color palette so your landscape beds look cohesive.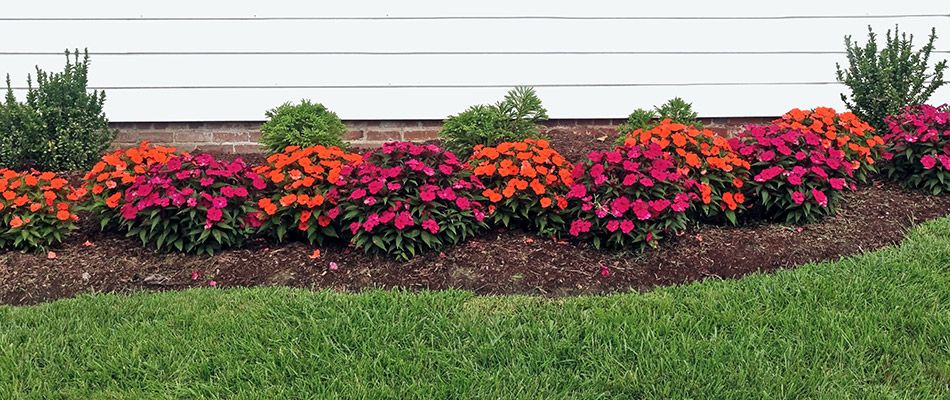 The plants in your landscape beds are one of the first things people will see on your property, so you want them to look beautiful to make a great first impression. The best way to do this is to stick to a color palette to create a cohesive look. Cooler colors, like blues and purples, are great if you want a more relaxing look, and warmer colors, like reds and yellows, are great if you're looking for something more vibrant.
Once you've chosen a color palette, you'll have to figure out the arrangement you want on your landscape beds. It's best not to put one color together because it looks less intentional. If you distribute the colors evenly throughout your landscape bed, it'll look intentional and well thought out with exciting pops of color.
---
4. Research how much maintenance different plants need and decide how much you are willing to do.
Each plant has a different level of upkeep and maintenance they require to make sure they thrive on your property; there is no one-size-fits-all way to care for every plant. Some plants require lots of maintenance while some are very low maintenance and don't need much attention. Native plants in particular typically do not need lots of maintenance since they are already accustomed to the environment. If you'd rather not worry about the upkeep of your plants, you may want to opt for a plant native to Tennessee or another low-maintenance plant. That way, your plants will still thrive even if you aren't devoting all of your time to them.
Some plants native to Tennessee are the purple coneflower, blue false indigo, and lance-leaved coreopsis.
---
Call us today to schedule our landscape plantings and renovation services!
At Picture Perfect Landscapes, we know you want your landscape beds to look their best so your property looks beautiful. That's why we offer our landscape plantings and renovation services! Our professionals will help you through every step of the process to help transform and enhance your landscape beds just the way you want them.
We provide our landscape plantings and renovation services to residential and commercial properties along with HOAs in Memphis, TN, and the nearby areas, such as Midtown Memphis and East Memphis. Call us at (901) 246-7656 to schedule our landscape plantings and renovation services today!