Relaxing has become a luxury that's increasingly difficult to achieve. While the beautiful landscape in Tennessee can provide refuge from the stress of daily life, it may not be easily accessible. Fortunately, water features like fountains, ponds, waterfalls, koi ponds, and water gardens can help you create a relaxing environment right on your own property. Water is soothing to the senses, whether you're listening to, looking at, or even touching it. You can choose the one that provides you with the most serenity while enhancing your property's aesthetic with a water element.
---
1. Fountains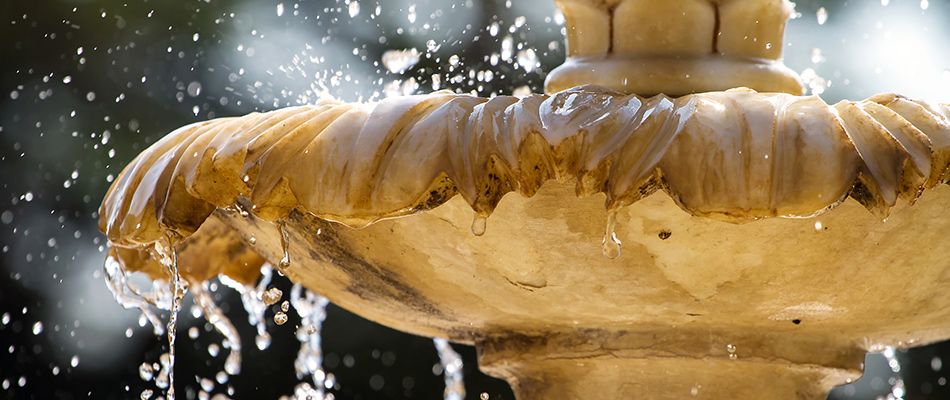 Fountains are one of the more common water features, as they provide aesthetic presentations of running water. The sight and sound of flowing water can create a sense of tranquility in your outdoor living space, and you can design yours to best suit your aesthetic. Fountains allow for nearly limitless creative freedom; there are various styles and structures you can choose from, depending on your preferences and budget. You can also determine the architecture of your fountain based on how you want the water to flow and present. For example, you can have the water:
Falling from the top of the fountain
Running down the sides of the fountain
Bubbling upwards and into the fountain pool
Raining down from the top of the structure
Pouring streams from one level to the next
Cascading over the sides of one layer of the fountain and into the bottom
---
2. Ponds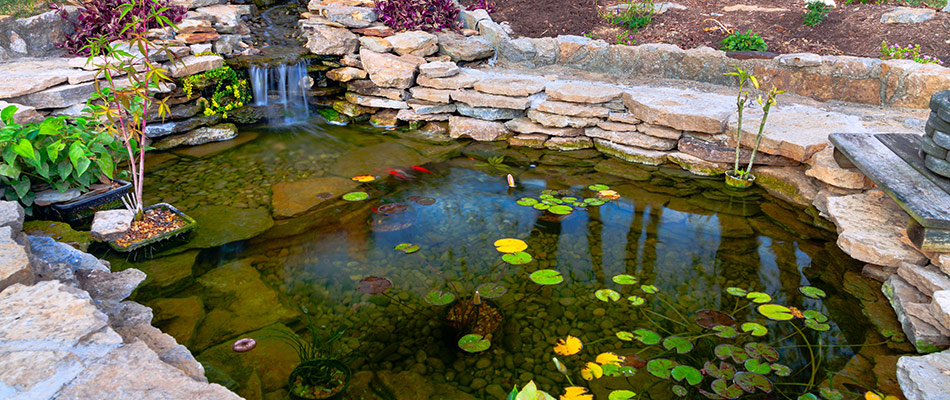 Ponds have a serene, naturalistic presence that'll help you create a relaxing environment on your property. You can design your pond as big or as small as you'd like and construct its shape to best flatter your aesthetic preferences. Your pond can be anything you want; you can make it more modern with smooth accents/textures or surround it with lush greenery and varying rocks for a more rustic look. Either way, it'll be a focal point and a source of zen in your own backyard.
---
3. Waterfalls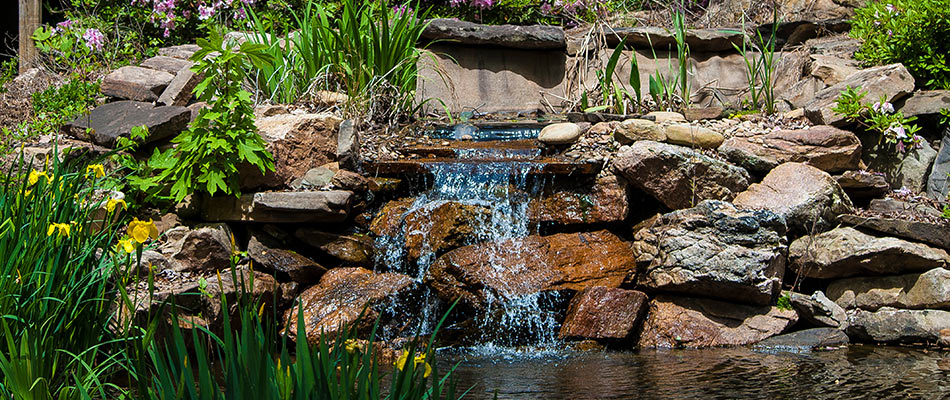 Waterfalls are a statement feature that draws attention to the pleasing sight and sound of falling water. A waterfall will help you create a tranquil environment, as its presence alone is relaxing. There are several types, including pondless, cascading, multistep, and rain curtain waterfalls, and you have the creative ability to design one tailored to your existing landscape and overall aesthetic.
---
4. Koi Ponds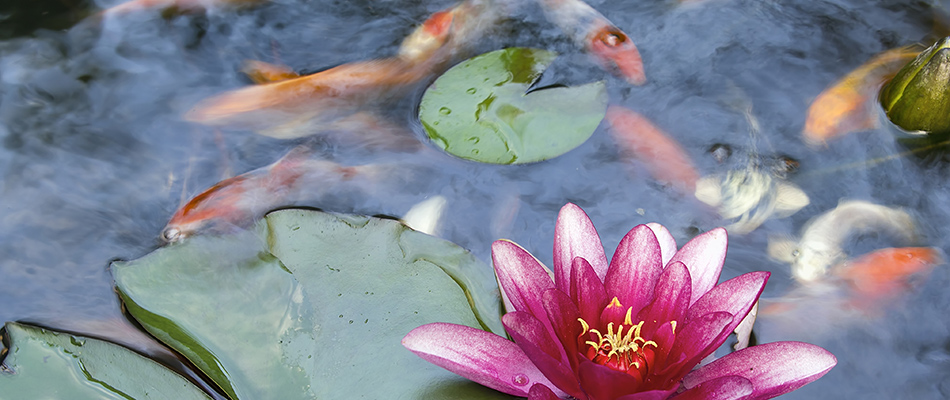 Koi ponds are as stunning as they are peaceful. It can provide a calm, serene place to relax in your outdoor living space, both by being near a body of water and having to take care of the fish. After all, watching these colorful fish flow in the water of your beautiful pond is calming and can relieve stress.
In Japanese culture, koi fish are symbols of peace, love, good fortune, and prosperity.
---
5. Water Gardens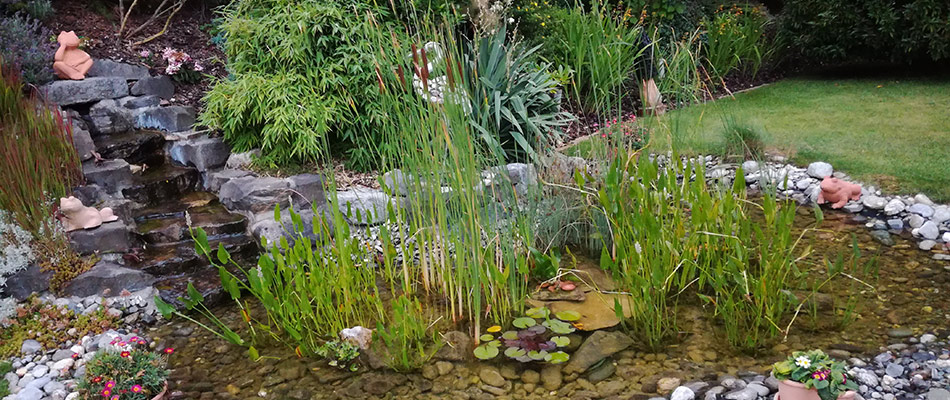 Water gardens are beautiful features that blend the serenity of water with nature and can be any size or shape you'd like. With a water garden, you can create a nature-rich, relaxing environment on your property while also creating an environment for aquatic plants, like waterlilies, and wildlife, like turtles and fish.
---
Are you looking to create a relaxing environment on your property? Call us to install a water feature!
If you want to create a relaxing environment on your property, we're the ones to call! At Picture Perfect Landscapes, we can install any water feature - there's no limit to what we can do! Whether you want a fountain, pond, waterfall, koi pond, water garden - or even a combination of a few - we can make it happen.
We offer our water feature installation service to residential, commercial, and HOA properties in and around Memphis, TN, including Midtown Memphis and East Memphis. Call us today at (901) 246-7656 to install a beautiful new water feature for your outdoor living space!