Many property owners think that having sod installed will give them an instantly lush, beautiful lawn with no strings attached. As soon as the sod is installed, you will have a nice, green lawn on your property that will be nice to look at. However, there are a few things that you have to keep in mind following the installation of your new lawn. While there are many immediate benefits to sod installation, the roots are not yet established, and walking on your new sod could damage it. So, you need to stay off of your new lawn for about a month following installation to allow your sod to take root. You must also keep your sod thoroughly watered to prevent it from being dried out by the hot sun here in Tennessee.
---
What are the instant benefits of sod installation?
There are multiple advantages to installing sod that you are able to enjoy immediately following installation.
Sod produces an instantly beautiful lawn: Once your sod has been installed, everyone that passes by your property will see a beautiful, lush, green lawn. While there are some restrictions on when you are able to use your new lawn, you are free to enjoy its gorgeous appearance from the moment it is installed.
Sod creates a denser lawn: Pieces of sod fit tightly together, so there will be no bare patches on your new lawn that would typically require reseeding.
The best time of year to schedule sod installation is the late summer or early fall while daytime temperatures are warm and nighttime temperatures are cooler.
---
Can you use your new lawn right away?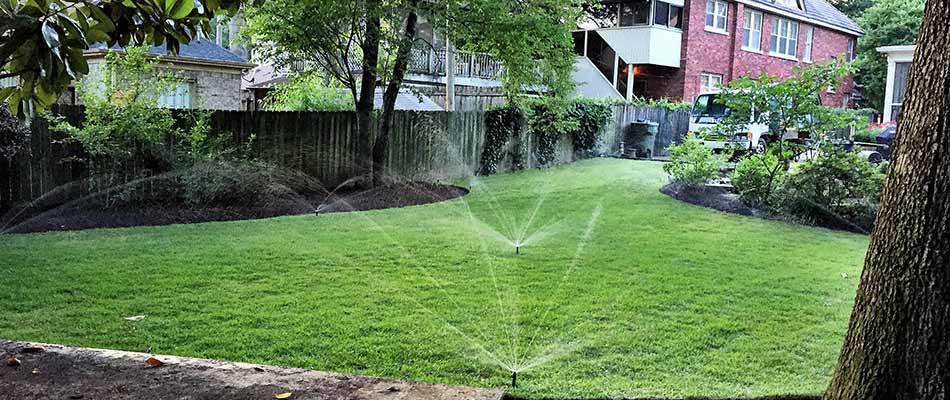 Although there are many instant benefits from installing fresh sod, you won't be able to enjoy your new lawn right away. The most important part of caring for newly installed sod is to not walk on it; this is because the roots are not yet established and walking on your new lawn immediately after installation could harm the sod. You also need to keep your new lawn thoroughly watered for weeks following installation to prevent the sun from drying it out and damaging it; because you need to water your sod regularly and deeply, you most likely won't want to use your lawn anyway due to the sogginess.
---
How long do you need to wait before using your new lawn?
It is highly recommended that you stay off of your new lawn for at least a month following installation. Waiting a month before using your lawn again ensures that the roots of your new grass have had plenty of time to develop and establish in your soil. It is also a good idea to test your sod before you walk on it. You can do this by gently pulling on a few blades of grass; if they lift, even a little bit, then your sod has not taken root yet and you need to wait longer before using your lawn. If they don't budge, you are safe to enjoy your new lawn. Being patient during the post-installation process will allow you to truly reap the benefits of your new lawn when the roots have been established.
---
Give us a call today to schedule our sod installation service.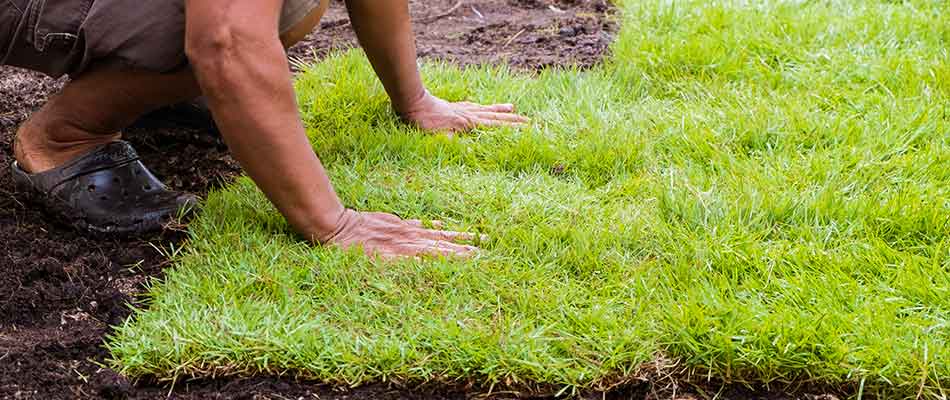 Since 2002, our experts at Picture Perfect Landscapes have proudly served residential, commercial, and HOA property owners in Memphis, Midtown Memphis, East Memphis, and throughout the surrounding communities in Tennessee. We provide top-notch lawn care and landscaping services as well as premium customer service. Give us a call at (901) 246-7656 schedule our sod installation service today! We look forward to working with you to help you get the lawn of your dreams!